James Franco Painted a Frightening "This Is the End" Mural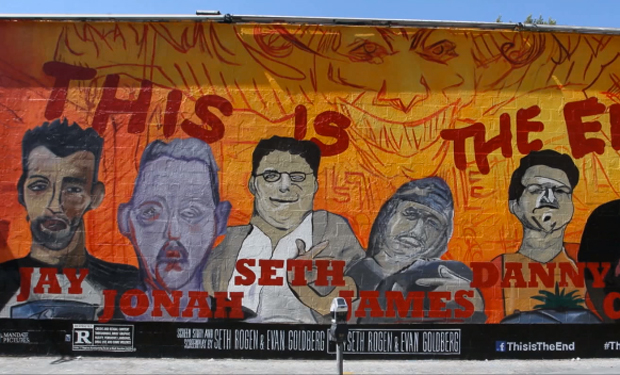 Posted by IFC on
By Evan Saathoff
James Franco is a very talented guy. But of the long list of thing he's good at – a list which includes acting, writing, directing, teaching, Oscar hosting, and looking stoned out of his mind – portrait painting is not one of them.
The proof can be found in this mural Franco recently painted as a promotion for his upcoming film, "This is the End." In a three-year old kid's refrigerator art kind of way, you can almost see the likeness in his Seth Rogen and Jay Baruchel, but everyone else is way off.
Probably the biggest discrepancy between real life and Franco's impression of real life comes with Jonah Hill's portrait, as the star commented upon on "Conan" last night. It's hard not to feel bad for the guy as he confronts his own ugliness in the eyes of a friend.
Source: UPROXX
Are you excited for "This Is the End"? Tell us in the comments below or on Facebook and Twitter.