IFC and Mental Floss Team Up for Fact-Filled "Three Stooges" Marathons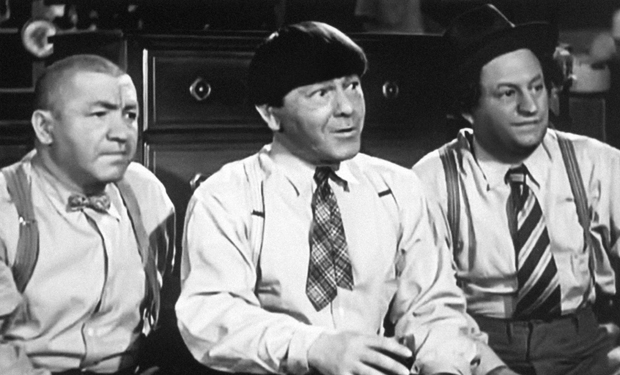 Posted by IFC on
Check out the Amazing Stooges Fact Generator on Mental Floss presented by IFC.
Did you know that Larry from "The Three Stooges" developed callouses on his face from all of Moe's slaps?
If you're a Stooges fan who fancies interesting facts like the one above, you better start freeing up your weekends. Every Saturday at 9:30/8:30c, IFC and Mental Floss – equipped with their aptly-named Amazing Stooges Fact Generator – will join forces for fact-filled "Three Stooges" marathons.
What's the big idea, you say? While you watch Moe, Larry and Curly slap each other into oblivion, you'll be treated to Stooges trivia on the lower third of the screen. Facts like…
Stooge Fact: The Three Stooges names are on a rock formation in Utah.
Stooge Fact: The Three Stooges' sets were leftovers from feature films.
Stooge Fact: The Stooges gave Lucille Ball a big break. 1934's "Three Little Pigskins" was one of her first roles.
For more, tune in every Saturday morning at 9:30/8:30c!
video player loading
.
.
.
Want the latest news from IFC? Like us on Facebook and follow us on Twitter@IFC