Highlights of Arrested Development's Mitch Hurwitz's Reddit AMA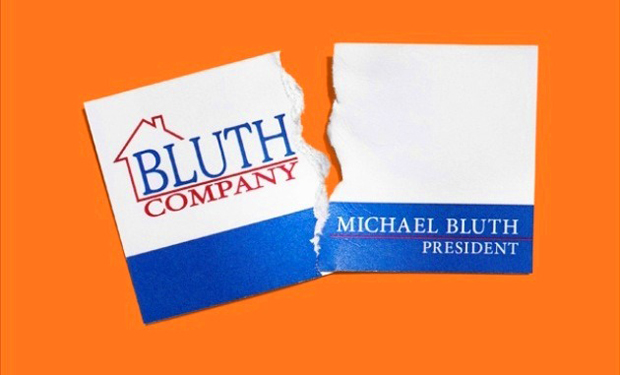 Posted by Melissa Locker on
Mitch Hurwitz a.k.a. the creator of "Arrested Development", dropped by Reddit yesterday for an Ask Me Anything session. Unsurprisingly, fans blue themselves in excitement. While Redditors were able to ask Hurwitz anything, unsurprisingly "Arrested Development" and its recently unleashed fourth season were the primary topic of conversation. Hurwitz answered a lot of questions that fans had, including pressing inquiries about a fifth season, his favorite characters, and yes, a movie. You should definitely read the whole Reddit AMA here, but here are some of the highlights:
Where can I buy a Cornballer?
"I actually saw something online the other day that looked like a Cornballer – ours was made out of a deep-fryer and parts of an aquarium."
His favorite non-Bluth characters on the show?
"My favorite non-Bluth characters are the 3 guys in the 1920′s Mexican film where we saw the origin of the Chicken Dance. Their names are Gustavo, Enrique, and Paco (*whose name is also actually Gustavo). And they were played by Jason, Will and Tony."
Are George Michael and Maeby married for real, since they got married in front of the senior citizens with Alzheimer's in the hospital?
"I guess they are! Who knew? I wonder if they've forgotten? Thanks to you, now I've remembered!"
Why the ostrich in Season 4?
"There are a few things going on there and I never think it's appropriate for an author to comment on the symbolism in his work. But one of the things I liked, truly on a superficial level, is that it's a truly funny bird. It's a mean chicken the size of a man, and it's an ungainly creature that can't seem to gain flight. So there's a lot in there."
How did the idea that Tobias Funke was a Never Nude come about?
"We had this joke that just put us out, that was Tobias keeps crying in the shower. And then I had pitched – I was thinking about production, and the way they shoot those things, they always put people in flesh colored bathing suits, and I said, what if we show part of the flesh colored bathing suits for 3-4 weeks – and then in the 4th week we reveal that he showers in a flesh-colored bathing suit because he doesn't like showering naked. Richie Rosenstock immediately coined the phrase: 'Oh, he's a Never Nude.' It wasn't a funny idea until Richie called him a Never Nude, which took the joke from being just a sight gag, to a psychological affliction that really elevated it in such a brilliant way. And then I remember looking up to see online if there was such a thing as a Never Nude – and guess what you can't search for besides finding pornography?"
What was the real point of Season 4?
"[Season 4] was intended to set up (among other things) a murder-mystery and a family that really now has to come together to save one of their own at a moment when their tensions are the highest."
Will there be a fifth season of "Arrested Development"? And will it be structured like season 4?
"For the 5th season, it would DEFINITELY be about the family all together. That was always the design. The idea was originally to have them even together LESS for Season 4 – it really was going to be basically nine stories (like the Salinger collection) that had nothing to do with one another, and just showed everybody's life, so that everybody's life could get to a point of peril, and then the family could truly have no choice but to get back together for the next iteration."
When will there be an "Arrested Development" movie?
"I'm more interested in telling the ongoing saga of this family than working out a particular strategy for how to do it. I kind of feel like the form will emerge in a way that I wouldn't have anticipated – like Netflix a few years ago – so it's possible that a film studio says 'There's a lot of AD out there. Do we want to invest in more' or it's possible that a film studio says 'Wow, we had no idea there was this kind of a following.' And I think the latter scenario is possible. Just because I didn't think there was that kind of a following!"
Was Ann Veal named after an anvil? She has a lot of mass and can't be knocked over, so I'm wondering if that's how she plants so well.
"Yea, there were a lot of things that her name was made out of – Anvil was definitely part of it. The image of a veal padding pen. And there's an old Monty Python skit where John Cleese's character's name is "An Elk" – it was an oblique reference to that too. Her original name was "Fugly." We were going to name her something Fugly – and then it felt a little too jokey and they fortunately didn't allow us to say it."
Want the latest news from IFC? Like us on Facebook and follow us on Twitter@IFC
Watch "Arrested Development" on IFC on Friday starting at 8/7c