Check Out This Hilarious Hell Baby Trailer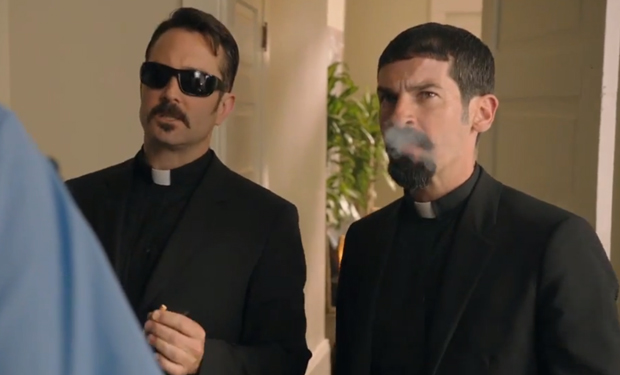 Posted by Evan Saathoff on
Written and directed by Reno 911's Thomas Lennon and Robert Ben Garant, Hell Baby offers us a slightly more indie comedy version of the horror themed farce film. It also looks like it might be packing a not-so-subtle metaphor for the nightmare that is fatherhood. But that's just a guess.
Not every joke in this trailer lands, but most of them do. And even if the joke ratio were not so sigh, this film has Keegan-Michael Key in it. That makes it an automatic must-see.
Hell Baby hit the Sundance Film Festival this year so it has some low-budget street cred behind it already. You can judge for yourself when the film his iTunes July 25 and theaters September 6.