Gilbert Gottfried Does Breaking Bad Monologue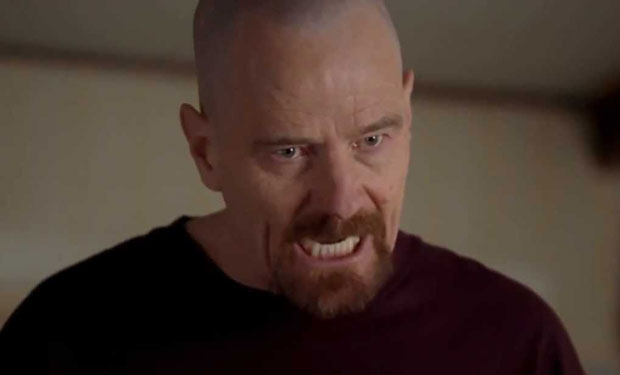 Posted by David Wolinsky on
In case you haven't heard, "Breaking Bad" is ending this year.
As such, lots of people have been playing catch-up and realizing, "Hey, this show is great" and taking to the Internet with revelations that are fairly common knowledge, like, hey, this show great.
The latest to join that herd is Gilbert Gottfried, a.k.a. the former voice of the Aflac duck. Now we're getting a whiff of what "Breaking Bad" would have been like with Gottfried voicing Walter White in the iconic "I Am The One Who Knocks" scene. Although he's not the first celebrity to deliver his version of the infamous monologue online — Samuel L. Jackson earned that distinction rather recently — he does at least offer his own take on the script.
By that, I mean little to no take other than screeching the words in his signature delivery. Someone then saw fit to sync his performance with the corresponding scene, and what we have is this: The parrot from "Aladdin" doing his best Heisenberg.
Want the latest news from IFC? Like us on Facebook and follow us on Twitter@IFC