Craig Robinson reveals inspiration behind "Take Yo Panties Off"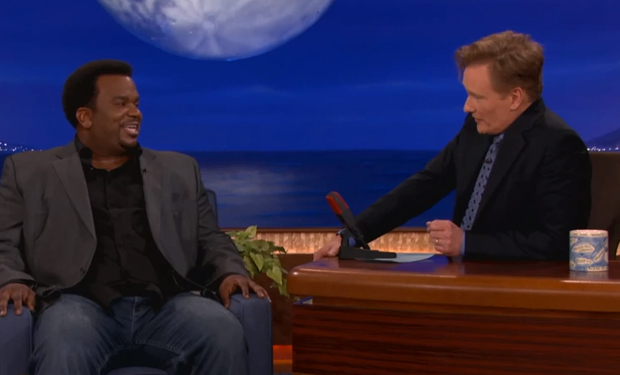 Posted by David Wolinsky on
In the trailer for "This is the End," the human form of sophistication and classiness that is Craig Robinson sings "Take Yo Panties Off," an original tune he wrote, to Rihanna. If you're unfamiliar with the song, you can probably imagine what it's about and how it goes, but here's the full song (with collaborator Snoop Lion!) so you can keep up with the rest of this story:
http://youtu.be/3hQx6J5KKNI
Well, Robinson was on "Conan" to promote the film and he let spill the impetus for his song:  "One day I was in Fort Worth, Texas, and there was this waitress and she just kinda… working right in front of me and she had these legs that wouldn't stop."
So, Robinson's natural reaction was to sing-song spew the title for this song to her. (Or possibly to himself and she overheard it.) History, ladies and gents. Here's more from Robinson to Conan (and a great joke from Andy):
Are you looking forward to "This is the End?" Tell us in the comments below or on Facebook and Twitter.