Watch Amy Poehler Go Nuts in Old "Late Night" Clip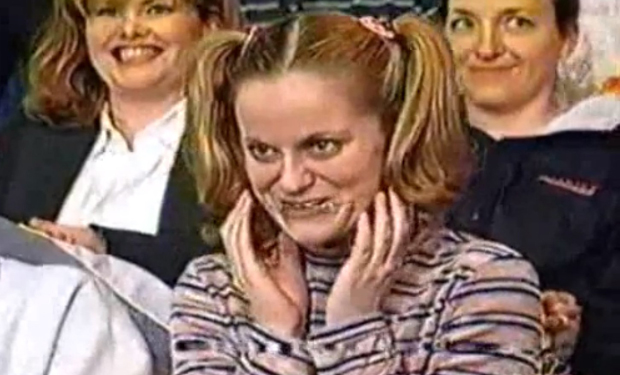 Posted by IFC on
By Evan Saathoff
The Upright Citizens Brigade started a Tumblr recently to go along with their big oral history tome "High-Status Characters." The Tumblr basically posts clips that correspond with events discussed in the book, so you can read and watch at the same time.
One of best clips posted so far is this wonderful bit from "Late Night with Conan O'Brien" in which a young Amy Poehler plays Andy Richter's little sister Stacey, a headgear-wearing psychopath who has fallen completely in love with Conan.
This isn't Poehler's only appearance on the show as Andy's little sister, but it's definitely one of the best, if only for the bizarre alignment she assumes between herself and warlike Native Americans near the end. I dare you to watch this and not at least crack a smile.
SOURCE: UPROXX
Want the latest news from IFC? Like us on Facebook and follow us on Twitter @IFC