10 Movie Futures We Hope Never Come True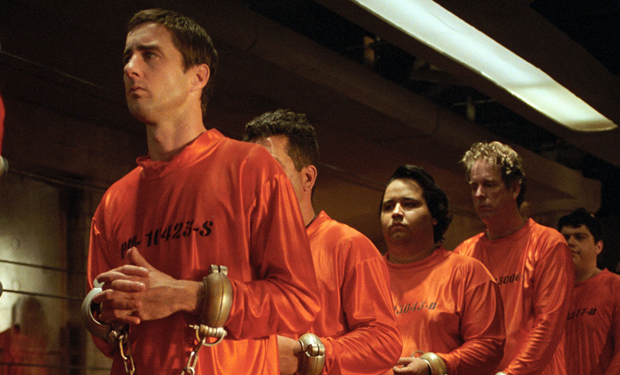 Posted by IFC on
By Evan Saathoff
Not a lot of filmmakers are optimists, especially filmmakers interested in standing the test of time. As a result, our cinematic visions of the future are often depressing. In honor of "The Purge" (in theaters today), a film which posits that humans will be good to one another so long as we get one night a year to kill everything in sight, here are some of the most pessimistic futures we hope never happen.
10. "Planet of the Apes"
While the "Planet of the Apes" franchise would later entertain a minor tone of hopefulness, the future world presented by the original film looks pretty dire for us humans. No only do we destroy the Earth, but we live like animals under the controlling thumb of our ape overlords. Good news if you're an ape, though.

---
9. "12 Monkeys"
"12 Monkeys" isn't hopeless because it takes place in a version of the future in which most of humanity has been wiped out and driven underground by a nasty virus. Instead, it's hopeless because it takes place in a future where our best and brightest scientists are still kind of stupid and none of the technology works.

---
8. "The Terminator"
Living in the "Terminator" future is no easy task. First you have to get through a nuclear apocalypse. Then you must also survive a robot apocalypse. Not only that, but everything's dirty enough that a viral apocalypse is likely just around the corner. That is a bunch of apocalypses. It's no wonder everyone is so dour and humorless.
http://www.youtube.com/watch?v=bY2w3Bk6uQ4
---
7. "Death Race 2000"
The "Death Race 2000" future, in which racers compete in a contest where killing pedestrians scores points, is a bit of a mixed bag. On one hand, every time you leave the house, you run the risk of getting run over and killed. On the other hand, the reality TV is incredible.