10 Best Parts of the "Blue Jasmine" Trailer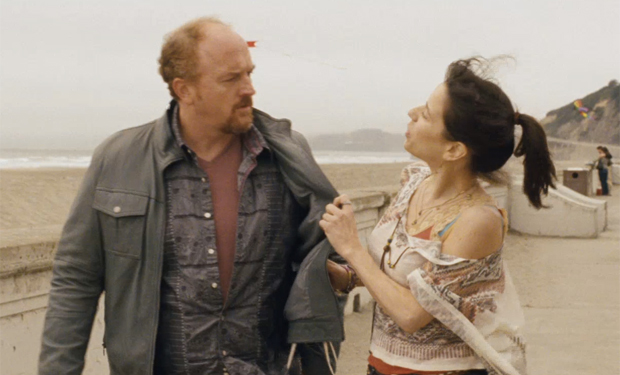 Posted by IFC on
By Evan Saathoff
The trailer for Woody Allen's latest, "Blue Jasmine," hit recently, and it is brimming with indications that this will be yet another must-see entry in the master's very long body of work. Here are ten favorite tidbits from the trailer.
Comedy or Drama?

The tone of this trailer is all over the place, making it difficult to tell if "Blue Jasmine" is meant to be funny or sad. The story, the music, the fact that we see two comedians who don't actually do anything funny – everything could be taken both ways.
---
Louis C.K.

Poor Louis C.K. He only gets one shot in this trailer and it comes just as Cate Blanchett mentions losers. Besides being the greatest comedian of his generation this guy can't catch a break.
---
Money isn't Everything

Funny or not, "Blue Jasmine" appears to be all about how family and friends triumphs money and power. Whether Blanchett's Jasmine actually learns this lesson remains to be seen, but we love seeing rich jerks get their due from tough, blue-collar types.
---
Alec Baldwin

Who doesn't love Alec Baldwin? It's unclear how much of him we'll be seeing in "Blue Jasmine," but he definitely gets along with Woody Allen seeing as the director also cast him in last year's To Rome With Love. He plays a villain here, but it's likely he'll be doing so with all the charm at his disposal.