"Zombieland" TV series not picked up by Amazon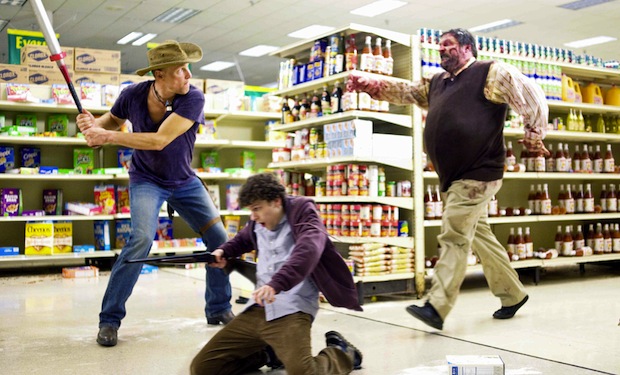 Posted by Terri Schwartz on
It turns out that "Zombieland" TV series on Amazon isn't going anywhere after all. After inviting viewers to check out the pilot of the show, Amazon opted not to pick the show up to series. Its creators, Rhett Reese and Paul Wernick, are invited to take it elsewhere, but based on the low budget nature of the show and the fact it doesn't have any recognizable stars, that option doesn't seem likely.
Fortunately pilot director Eli Craig has another project up his sleeve. The Hollywood Reporter has learned that the "Tucker and Dale vs. Evil" helmer will next work on "Little Evil," a dark comedy he also wrote. Plot details are being kept under wraps at the moment.
This is sad news for the "Zombieland" series, but also unsurprisingly. Sure, the selling point of "Zombieland: The Series" was supposed to be that the film was originally conceived as a television show, but it didn't quite work when it was finaly created. By replacing Jesse Eisenberg, Emma Stone, Woody Harrelson and Abigail Breslin with Kirk Ward, Maiara Walsh, Tyler Ross and Izabela Vidovic, "Zombieland" lost a lot of its charm.
Still, maybe the concept could live on elsewhere. Netflix could easily take it over, give it a makeover, maybe find new stars and make it something worth watching. Until then, we'll just rewatch the movie and start craving Twinkies.
Are you disappointed that "Zombieland: The Series" isn't going to happen? Tell us in the comments section below or on Facebook and Twitter.