Zach Galifianakis gets romantic in "Hangover 3" TV spot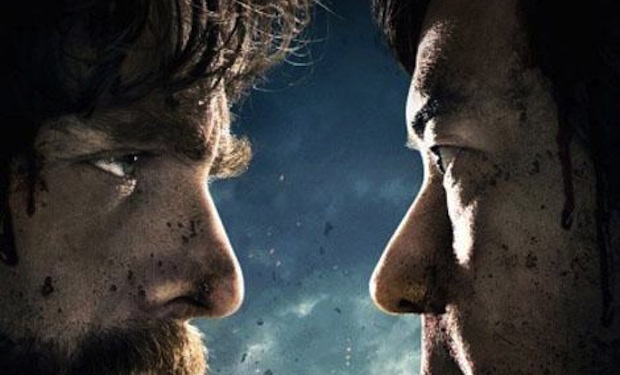 Posted by Terri Schwartz on
Zach Galifianakis is front and center in the new TV spot for "The Hangover: Part III." It seems as though his character Alan will have quite a few tender moments in the upcoming comedy.
Whether it's with Ken Jeong's Chow, Bradley Cooper's Phil or Melissa McCarthy's new character Cassie, Alan looks like he has quite a connection with the central characters in this film. In fact, it could be that he's the glue that holds the upcoming movie together, as Galifianakis has proved time and again to be the MVP of the "Hangover" film franchise.
McCarthy's Cassie has been set up as a love interest for Alan, but we haven't seen much of her character beyond the scene that's teased in this TV spot. Hopefully she has a bit part similar to the one Heather Graham had in "The Hangover" as Stu's romantic partner. Seeing McCarthy and Galifianakis act opposite one another is definitely a selling point for the third and final "The Hangover" movie.
"The Hangover: Part III" reunites Cooper, Galifianakis, Ed Helms, Justin Bartha, Jeong, Jeffrey Tambor, Jamie Chung, Sasha Barrese, Heather Graham and Gillian Vigman, while introducing new actors like John Goodman and McCarthy to the franchise as well. "The Hangover Part II" is due in theaters on May 24, 2013. The logline for the movie reads, "This time, there's no wedding. No bachelor party. What could go wrong, right? But when the Wolfpack hits the road, all bets are off."
What do you think of this latest "The Hangover: Part III" TV spot? Tell us in the comments section below or on Facebook and Twitter.