William Fichtner joins "Teenage Mutant Ninja Turtles"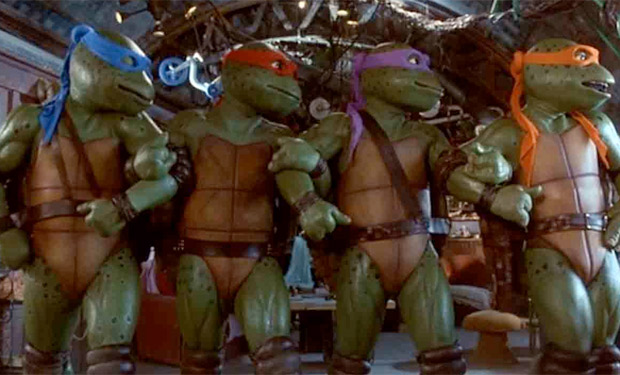 Posted by Terri Schwartz on
Yet another exciting name has joined the cast of "Teenage Mutant Ninja Turtles." William Fichtner will reportly play a "lead with iconic stature in the 'Turtles" mythology" in the upcoming film.
Deadline reports that Fichtner won't be playing a turtle in the movie, but beyond that the details of his role are unclear. He is joining an increasingly long line of promising actors who have joined the upcoming movie.
Meanwhile, some new images have been snapped of the actors playing the titular turtles walking around on set in their motion capture suits. Superhero Hype has the photos, which make it seem as though Donatello, Leonardo and Michelangelo have been kidnapped by the Foot Clan. It will be interesting to find out what role this plotline plays in the overall film.
Michael Bay is producing and Jonathan Liebesman is directing "Teenage Mutant Ninja Turtle," and its screenplay was written by a long list of players: Josh Appelbaum, Andrew Nemec, Art Marcum, Matt Holloway and John Fusco. The film stars Megan Fox as April O'Neil, Will Arnett as Vernon Fenwick, Danny Woodburn as Michelangelo, Alan Ritchson as Raphael, Jeremy Howard as Donatello, Pete Ploszek as Leonardo and Noel Fisher as Michelangelo. The movie is slated for a June 6, 2014 release date.
Are you looking forward to "Teenage Mutant Ninja Turtles"? Tell us in the comments section below or on Facebook and Twitter.