Will Arnett's "Teenage Mutant Ninja Turtles" role revealed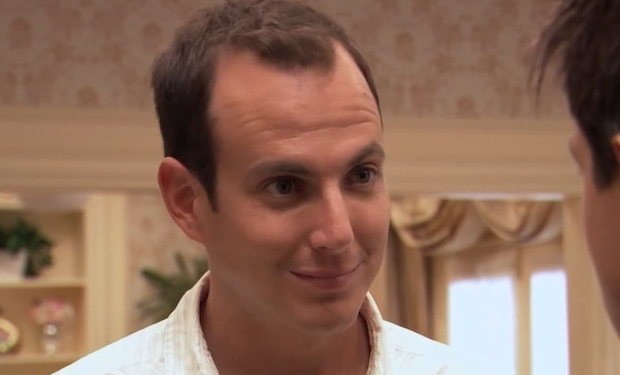 Posted by Terri Schwartz on
It seems as though the upcoming "Teenage Mutant Ninja Turtles" film is going back to basics with the "TMNT" mythology. Will Arnett's role in the movie has been revealed, and it seems as though he's playing a character who rarely appears in current versions of the "Teenage Mutant Ninja Turtles" story.
A clever person over at SuperHeroHype noticed that Arnett was on set wearing a badge for "Vernon Fenwick." As Arnett was also filming a scene with Megan Fox's April O'Neil, it seems guaranteed that he is in fact playing the character of Fenwick.
Fenwick has only appeared in the 1987 "Teenage Mutant Ninja Turtles" cartoon and the Archie Comics series. He is O'Neil's cameraman who would oftentimes try to steal her stories and blame the Turtles for crimes they didn't commit. Obviously he was something of a jerk, and that's the type of character Arnett has proved time and again that he can play. Consider us stoked about this turn of events.
Michael Bay is producing and Jonathan Liebesman is directing "Teenage Mutant Ninja Turtle," and its screenplay was written by a long list of players: Josh Appelbaum, Andrew Nemec, Art Marcum, Matt Holloway and John Fusco. In addition to Ritchson, Arnett and Woodburn, "Ninja Turtles" stars Megan Fox as April O'Neil, Jeremy Howard as Donatello, Pete Ploszek as Leonardo and Noel Fisher as Michelangelo. The movie is slated for a June 6, 2014 release date.
Are you excited that Arnett will play Fenwick in "Teenage Mutant Ninja Turtles"? Tell us in the comments section below or on Facebook and Twitter.