Vince Vaughn and Will Ferrell team up for "Daddy's Home"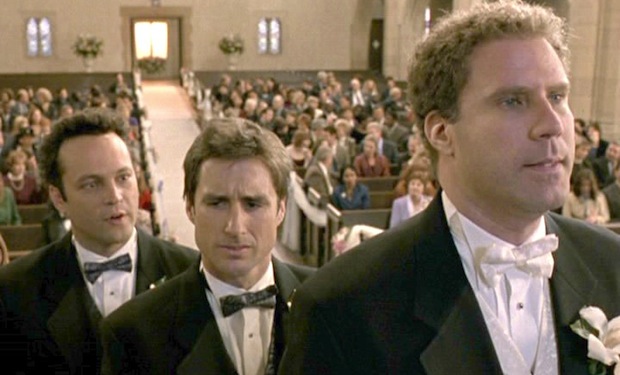 Posted by Terri Schwartz on
Will Ferrell and Vince Vaughn are teaming up for a new comedy. It's being reported that Vaughn will join Ferrell in the Paramount Pictures comedy "Daddy's Home," which Ferrell has long been attached to.
According to Variety, "the story follows a mild mannered radio exec, played by Ferrell, whose life gets chaotic when his wife's ex-husband, played by Vaughn, re-enters the picture and he must compete to vie for his step-children's affections."
Vaughn and Ferrell have starred in the same movies together, but never before as the two sole leads. They teamed up in the past in "Old School" and "Wedding Crashers," while Vaughn cameoed in "Anchorman: The Legend of Ron Burgundy" and "Zoolander." Ferrell similarly cameoed in "Starsky & Hutch" and reportedly has an uncredited part in "The Internship."
Etan Cohen will be making his directorial debut with "Daddy's Home." He's best known for writing movies like "Idiocracy," "Tropic Thunder," "Men in Black 3" and the maybe-coming "Ghostbusters III." Ferrell and Adam McKay will both produce the project under their Gary Sanchez banner while Joe Drake and Nathan Kahane are producing for Good Universe.
The plan is for Vaughn to film this movie next before moving on to New Regency's "Business Trip." If that's the case, "Daddy's Home" could potentially hit theaters by 2014. Vaughn's next, "The Internship," is due in theaters on June 7, while Ferrell's "Anchorman: The Legend Continues" comes out on December 20.
Are you excited by the idea of Vaughn and Ferrell starring together? Tell us in the comments section below or on Facebook and Twitter.