Vince Vaughn unintentionally has 533 children in "Delivery Man" teaser trailer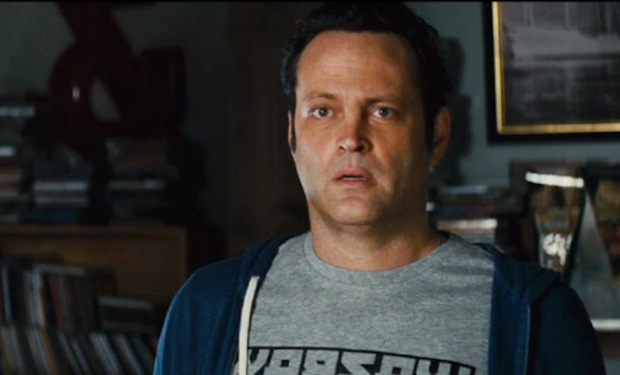 Posted by Terri Schwartz on
What would happen if Vince Vaughn was the father of 533 children? That's what viewers are going to find out in the new comedy "Delivery Man."
Directed by Ken Scott as a remake of his 2011 Canadian comedy "Starbuck," "Delivery Man" follows the misadventures of man named David Wozniak who, after a mishap at a fertility clinic he donated sperm to, is now unintentionally the father of over 500 people. A teaser trailer has been released courtesy of Fandango, and it sets up a pretty hilarious premise and teases what looks to be a great cast.
In addition to Vaughn, "Delivery Man" stars "How I Met Your Mother's" Cobie Smulders, "Parks and Recreation's" Chris Pratt, "Transformers 4's" Jack Raynor, "Under the Dome's" Britt Robertson and "Saturday Night Live's" Bobby Moynihan. It's due in theaters on November 22 opposite "The Hunger Games: Catching Fire." Here's the official synopsis:
An affable underachiever finds out he's fathered 533 children through anonymous donations to a fertility clinic 20 years ago. Now he must decide whether or not to come forward when 142 of them file a lawsuit to reveal his identity.
What do you think of the first teaser for this movie? Tell us in the comments section below or on Facebook and Twitter.