Vin Diesel: "Facebook really owes me billions of dollars"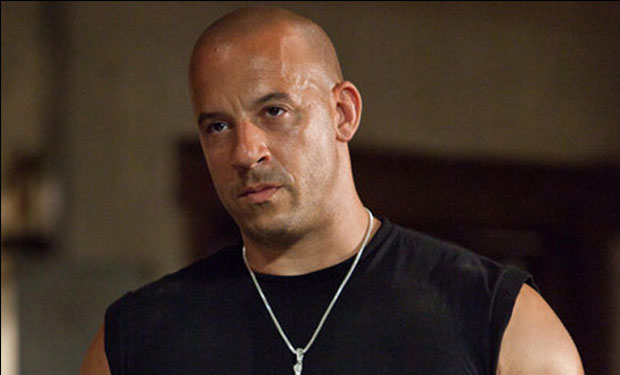 Posted by David Wolinsky on
When "The Social Network" came out in 2000, the response was generally pretty positive, although there were some murmurs about the script playing a little loose with the facts behind Facebook's founding and subsequent swelling popularity. A lesser-heard gripe, however, is how under-represented Vin Diesel's role was in the social media giant catapulting to fame.
At least, that's how Vin Diesel tells it. In a recent Entertainment Weekly interview promoting "Fast & Furious 6" (and also teasing the seventh one, due out in 2014), the actor was asked about how he's cultivated such a massive Facebook following. (As of press time, Diesel has 41,658,578 likes.)  Anyway, Diesel shares that when he signed up, he transformed the way people used Facebook and how celebrities approached interacting with their fans on it — to the extent that he takes credit for Facebook's popularity and that the company "really owes me billions of dollars. But whatever." Here's more from the interview:
No one gives a s— about people's marital status. That's as dated as MySpace! What Facebook didn't realize is something very big was about to happen, and that was — for the first time in history, and it's kind of a fluke they didn't see this coming — when I jumped on that page in April 2009, I started talking to people. In the realest ways… I said: "Hi, guys, I love you."

Facebook used to ask me to come up to their office to explain what the f— I was doing, and why I had so many fans. What was unique was: I never let anyone do a post, I never let anyone post for me in the last four years. My audience knows me so well on the page that if my producing partner's in the room when I post, they'll know somebody was around me. That's kind of cool, that's how sophisticated they are.
Is it possible Diesel has just been doing high-budget action movies as a side gig to support his main passion: social media consulting? I was at an advance press screening of "Fast & Furious 6" and can attest to this, since the movie is actually a high-level analogy for social media best practices. Watch closely when it hits theaters.