"This Is the End" red band trailer pits Hermoine against Danny McBride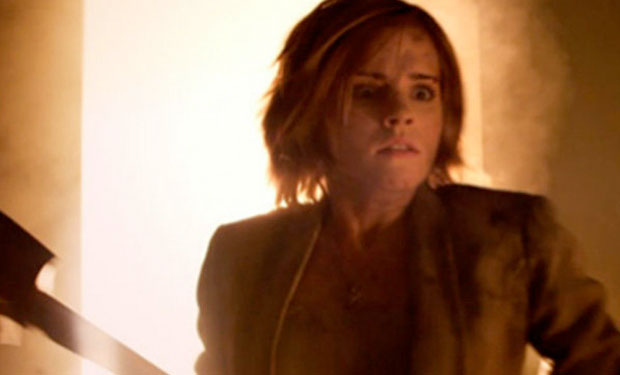 Posted by David Wolinsky on
It's hard to make apocalyptic, dystopian, or any other type of movies where everything we know and love is obliterated. Comedies, especially, are hard to make work in this genre. There are multiple reasons for this, and chief among them are there's nothing left in the world at all — and you need a protagonist that will be perfectly matched with such a landscape to embark upon Joseph Campbell's "The Hero's Journey" this-or-that. However, Joseph Campbell didn't have Seth Rogen, Jonah Hill, James Franco, Craig Robinson, and Danny McBride at his disposal. "This is the End," due out June 12, does.
What's more, the movie centers around fictionalized versions of the aforementioned celebrities in some sort of apocalypso-type event. In the just-released red band trailer, we're shown a very brief peek into the movie, where the highlight is either Danny McBride blaming sports for this ("for all we know, the [expletive] Lakers could've just won and that's the reason why all this is happening.") or when Emma Watson from the "Harry Potter" film comes along and terrorizes the gang with an axe ("Hermoine just stole all of our [expletive].")
Oh, and Michael Cera's in it, too. You know, that guy from some TV show?
Check out the trailer here:
Are you eager to see "This is the End?" Tell us in the comments below or on Facebook and Twitter.