"The World's End" trailer reveals the monsters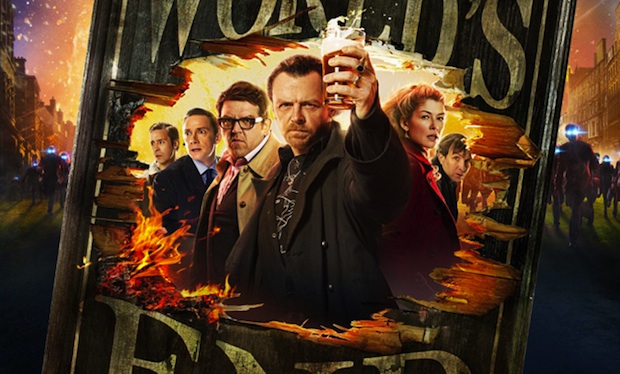 Posted by Terri Schwartz on
Been wondering what the deal is with the strange blue-eyed monsters in Edgar Wright's "The World's End" Well wonder no more, because a new trailer for the film has revealed that they're robots.
Yes, robots. After battling zombies in "Shaun of the Dead" and deadly neighbors in "Hot Fuzz," Wright is setting his heroes against some pretty terrifying robots in "The World's End." At least they seem fairly easy to kill, as main characters Gary, Andrew, Steven, Oliver and Peter seem to destroy quite a few. All for the sake of a good beer, right?
"The World's End" stars Simon Pegg, Nick Frost, Martin Freeman, Paddy Considine and Eddie Marsan. It's due in theaters on August 23. Check out the full plot synopsis below:
20 years after attempting an epic pub crawl, five childhood friends reunite when one of them becomes hellbent on trying the drinking marathon again. They are convinced to stage an encore by Gary King (Simon Pegg), a 40-year-old man trapped at the cigarette end of his teens, who drags his reluctant pals to their hometown and once again attempts to reach the fabled pub – The World's End. As they attempt to reconcile the past and present, they realize the real struggle is for the future, not just theirs but humankind's. Reaching The World's End is the least of their worries.
Are you looking forward to "The World's End"? Tell us in the comments section below or on Facebook and Twitter.