"The Hangover: Part III" trailer looks back at the Wolf Pack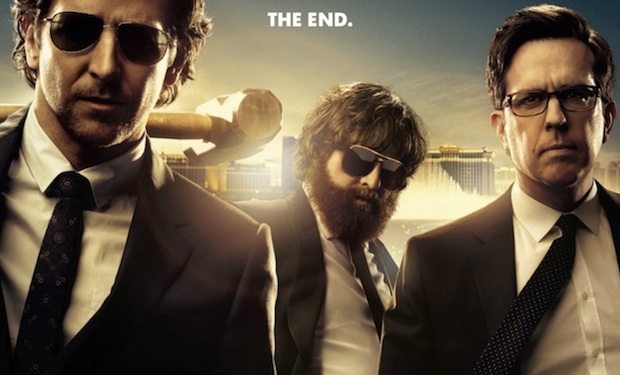 Posted by Terri Schwartz on
Don't expect Alan to change when "The Hangover: Part III" debuts in theaters. A new red-band trailer for the movie has arrived, and it shows that this next Wolf Pack adventure will be just as crazy as ever.
The trailer starts off with a pretty lengthy look back at the first two "The Hangover" movies. A lot has happened during the course of those stories, but has nothing really changed? That's sort of what this teaser wants us to believe, and hopefully it's not the case. Obviously the relationships between the three leads have evolved, but maybe Alan is as stagnated and immature as he always has been.
Whatever is happening in this film, we're just happy John Goodman is involved. He seemingly is this movie's villain, though even we feel for him for having to deal with Chow. Goodman is a welcome addition to the world of "The Hangover," and we'll happily take whatever we can get with him.
"The Hangover: Part III" reunites Bradley Cooper, Zach Galifianakis, Ed Helms, Justin Bartha, Jeong, Jeffrey Tambor, Jamie Chung, Sasha Barrese, Heather Graham and Gillian Vigman, while introducing new actors like Goodman and Melissa McCarthy to the franchise as well. "The Hangover Part II" is due in theaters on May 24, 2013. The logline for the movie reads, "This time, there's no wedding. No bachelor party. What could go wrong, right? But when the Wolfpack hits the road, all bets are off."
What did you think of "The Hangover: Part III" red-band trailer? Tell us in the comments section below or on Facebook and Twitter.