"Simpsons" theme park to open at Universal Studios Orlando this summer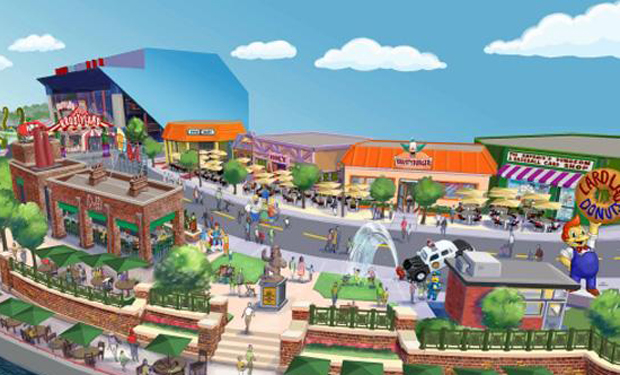 Posted by David Wolinsky on
If you're still a big "Simpsons" fan and your insides have recovered from when those eleven 7-Elevens were transformed into real-life Kwik-E-Marts, then get ready for this: The long-running show has just announced it will be expanding its presence at the Universal Orland Resort this summer via new rides, attractions, and other miscellany to round out the already-there "Simpsons" ride.
Moe's Tavern, Krusty Burgers, Cletus' Chicken Shack, Lard Lad's Donuts will be there for sustenance; Kang & Kodos' Twirl & Hurl will be there to wrench it free from your digestive tract. Fun!
Here's an official promotional video giving the lay of the Springfieldian land.
Will you be heading to Florida to check it out this summer? Tell us in the comments below or on Facebook and Twitter.