Seth MacFarlane's "A Million Ways to Die in the West" full cast revealed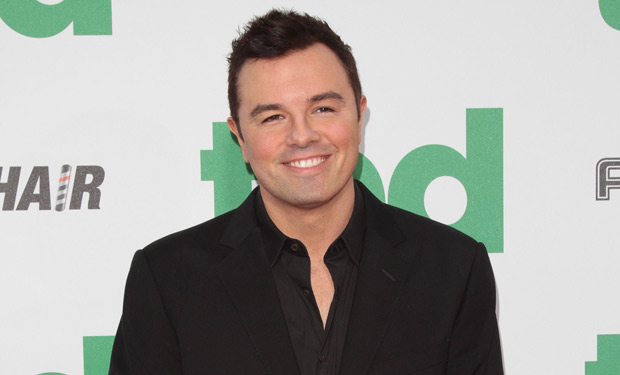 Posted by Terri Schwartz on
Seth MacFarlane's new feature film "A Million Ways to Die in the West" is shaping up to be the "Family Guy" creator's most impressive work yet. Universal sent out a press release containing new information about the project, and it already has a fantastic cast put together.
In addition to MacFarlane, the movie will star Charlize Theron, Liam Neeson, Amanda Seyfried, Sarah Silverman, Giovanni Ribisi and Neil Patrick Harris. Ribisi is the only carryover from MacFarlane's debut feature film "Ted," and the rest of the cast is top-notch. The idea of seeing Neeson and Theron star in the same film as Silverman and Neil Patrick Harris is absolutely amazing, and the fact that this project will come from the twisted mind of MacFarlane is even more exciting.
Alec Sulkin and Wellesley Wild co-wrote the script for "A Million Ways to Die in the West" with MacFarlane. It's been compared to "Blazing Saddles" as "Western with contemporary humor, with one undercurrent being just how dangerous and painful life really was in the late 1800s." The film is slated for a May 30, 2014 release date. Here's the official synopsis:
After a cowardly sheep farmer backs out of a gunfight, his fickle girlfriend leaves him for another man. When a mysterious and beautiful woman rides into town, she helps him find his courage and they begin to fall in love. But when her husband, a notorious outlaw, arrives seeking revenge, the farmer must put his newfound courage to the test.
Are you excited by this cast? Tell us in the comments section below or on Facebook and Twitter.