Robert Downey Jr. in talks for "The Avengers 2" and "3"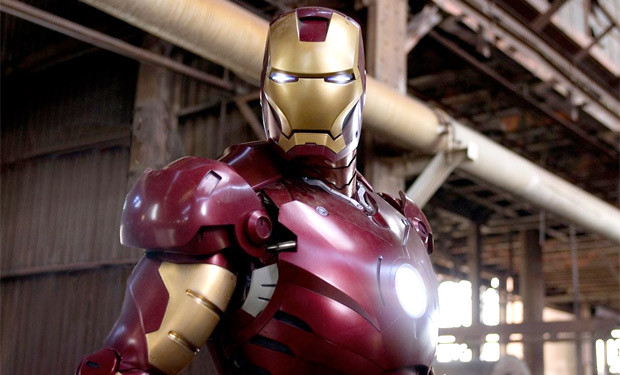 Posted by Terri Schwartz on
Robert Downey Jr. is currently without a contract at Marvel, and the studio is looking to do whatever it can to change that.
The Hollywood Reporter has learned that Marvel is currently in negotiations to lock Downey down for "The Avengers 2" and "The Avengers 3." Not on the docket is "Iron Man 4," as it's unclear if Downey would be interested in returning for another standalone film or if Marvel has a fourth "Iron Man" installments in its sights for Phase 3. Considering the success of "Iron Man 3," the studio likely wouldn't turn Downey down, but it also seems like president Kevin Feige is interested in bringing new superheroes into the fray.
Meanwhile Deadline is reporting that Marvel could have some trouble locking down the rest of the actors in "The Avengers 2" as well. While Downey made good with a $50 million payday from "The Avengers," the rest of the cast earned significantly less and they are now looking for a bit of a raise. Marvel is currently negotiating the return of all of its stars, and hopefully we'll have news soon about who is coming back and who will be sitting "The Avengers 2" out.
The Marvel Cinematic Universe: Phase 2 currently consists of "Iron Man 3," "Thor: The Dark World," "Captain America: The Winter Soldier" and "Guardians of the Galaxy." Those films star Downey, Chris Hemsworth, Chris Evans and a slew of Marvel newcomers, but fortunately they aren't the only Avengers to make appearances in the films. Mark Ruffalo has a surprise appearance at the end of "Iron Man 3," and Scarlett Johansson has already been seen filming on the set of "The Winter Soldier."
"The Avengers 2" is due in theaters on May 1, 2015. Its ensemble follow-up, "The Avengers 3," doesn't yet have a release date, but THR speculates that it won't come out before 2017.
Would you like to see RDJ return in "The Avengers 2" and "3"? Will you be heartbroken if there's no "Iron Man 4"? Tell us in the comments section below or on Facebook and Twitter.