Richard Linklater plans to shoot "Dazed and Confused" spiritual sequel in the fall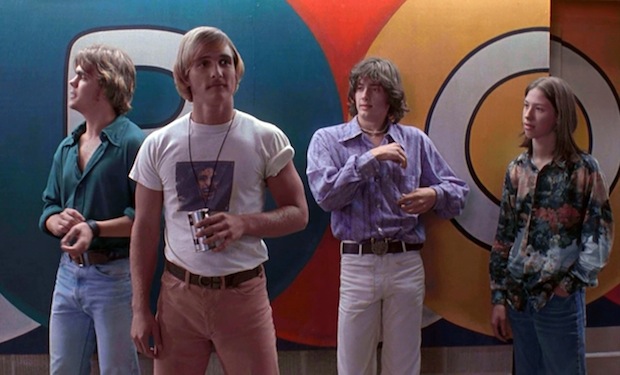 Posted by Terri Schwartz on
With Richard Linklater's third film in his "Before" trilogy, "Before Midnight," hitting theaters on Friday, the director took to Reddit to hold an AMA. Though talk primarily focused on the "Before" movies, Linklater also opened up about his plans for a spiritual sequel to "Dazed and Confused."
This movie won't act as a direct sequel to "Dazed and Confused," though. "Dazed" will be celebrating its 20-year anniversary in September, and Linklater said he'd ideally like to shoot this new movie around that same time.
"Hoping to make it this fall, actually. A college comedy. I feel like mixing it up with a big ensemble," he said in the AMA.
As for "Dazed and Confused's" iconic soundtrack, Linklater wrote, "It was fun to pick out and place every song in the movie. It was the soundtrack of my teenage life, so it was easy."
Meanwhile Linklater also offered an update to his movie "Growing Up," formerly called "That's What I'm Talking About" and then "Boyhood." Linklater started working on "Growing Up" in 2002 with Ethan Hawke, Patricia Arquette and then-six-year-old child star Ellar Salmon. When asked for a realistic guess of what the film could hit theaters, Linklater answered, "2014 hopefully."
Linklater told IFC in 2012 that the movie is "almost done."
"That one is an intriguing process," he said. "It's a three day shoot, every year, at different times of the year. And we're almost done."
Do you like the idea of a sort-of sequel to "Dazed and Confused"? Tell us in the comments section below or on Facebook and Twitter.