Recurring Developments website catalogs every running "Arrested Development" joke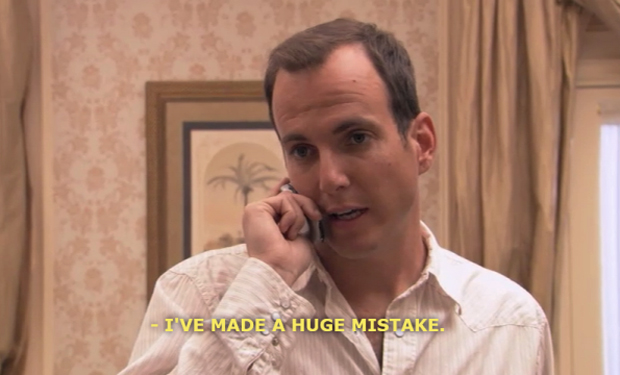 Posted by David Wolinsky on
The pre-"Arrested Development" hype has generated some legitimately cool things to help newcomers and lifers alike better understand the Tolstoy-like, super-complex world of in-jokes and recurring characters Mitch Hurwitz has created. For people who can't make the time to rewatch the entire series before season four gets underway on Netflix, Recurring Developments is a veritable Rosetta Stone.
So what is it? It's an interactive table: On the left side, there's every running joke the series has ever had (Gob screws up a magic trick, "Her?"); on the right side, there's every episode from the original run. Click on the gag to see what episodes they appear in, and you can click each episode to see which running jokes they have.
Assuredly, someone has already found some exclusions, but it's still pretty definitive. Well, except, to my eagle eye I see one or two missing: There's no "club sauce," and I'm not sure whether Gob bragging about his expensive suit counts, but it arguably could since it's a running joke throughout that entire episode.
But it's not like that's a huge mistake.
Hop over here to read Recurring Developments. Goodbye, productivity.
Are you watching the entire "Arrested Development" run now? Tell us in the comments below or on Facebook and Twitter.