Patton Oswalt's "Star Wars: Episode VII" dream becomes a short film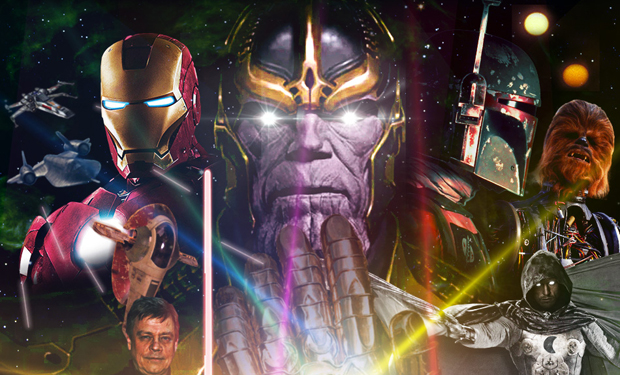 Posted by Terri Schwartz on
It was only a matter time before someone took Patton Oswalt's amazing "Parks and Recreation" "Star Wars"/Marvel filibuster and made it a reality. YouTube user iZacLess has released an animated take on the epic crossover premise.
Disney might never make this movie, so we're glad someone took it upon themselves to create a short film based on Oswalt's hilarious ideas. We can't help but note that it would be very money-conscious of Disney to have "The Avengers 2" and "Star Wars: Episode VII," both hitting theaters in 2015, combined into the same movie. Fingers crossed?
"Star Wars: Episode VII" is slated for a summer 2015 release, with "Episode VIII" coming out in summer 2017 and "Episode IX" hitting theaters in summer 2019. Meanwhile, two "Star Wars" spinoffs will come out in the summers between them, with one hitting theaters in 2016 and the other in 2018.
Do you think that J.J. Abrams and Disney should incorporate any of Oswalt's ideas into "Episode VII"? Tell us in the comments section below or on Facebook and Twitter.