Watch "Life on the Road" with Reggie Watts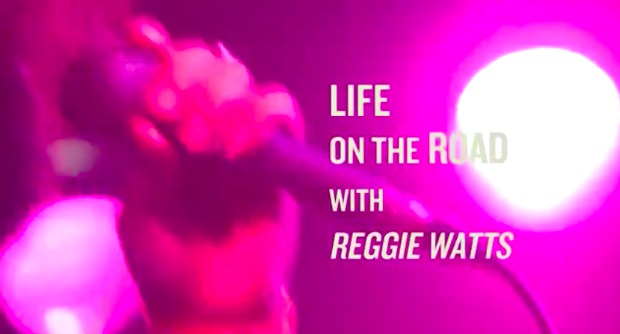 Posted by Melissa Locker on
Reggie Watts is a busy man. When the comedian and musician is not in the studio with Scott Aukerman working on the new season of "Comedy Bang! Bang!," he's on the road traveling from gig to gig, making music and getting laughs along side some of the most talented performers in the world.
Now Reggie is documenting that lifestyle in his new JASH webseries "Life on the Road." In the series Reggie teamed up with Vikram Gandhi, director of festival darling "Kumaré" – who we spoke to at SXSW 2010– to document his life as he tours the country. The first webisode not only gives us a behind the scenes look at his life on the road, but also shows Reggie hard at work performing at his three-night "Reggidency" at the San Francisco SketchFest. The webisode captures Reggie collaborating with the Amy O'Neil Dance Crew as well as with "Police Academy" star and sound effects legend Michael Winslow for a Sound Effects Summit.
Watch now:
Want the latest news from Comedy Bang! Bang!? Like them on Facebook and follow them on Twitter@comedybangbang and use the hashtag #cbbtv.
Comedy Bang! Bang! returns to IFC this summer