Maria Bamford's new mom-oriented web series is educational, uncomfortable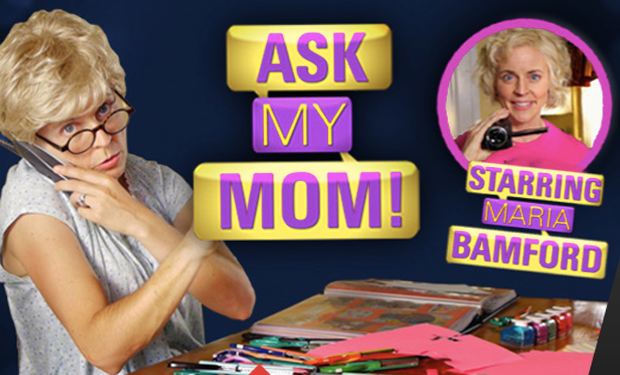 Posted by David Wolinsky on
Polarizing stand-up Maria Bamford has just released the first two episodes of her new web series, "Ask My Mom!" If you're familiar with her already, you know what you're in for: kooky voices, Tim and Eric-levels of commitment to awkward bits, and big, big characters.
Here's how Bamford herself describes the show:
Hi, I'm Maria Bamford! My Mom is Marilyn Bamford, a 70-year-old retired family therapist and a Netflix connoisseur. She has years of wisdom to tackle any query, question or fact of life. But, she's also one of the busiest senior citizens on the planet! We can only get her to answer questions while she's getting something done, but it's priceless hard-hitting advice – whether she's microwaving baked potatoes, doing yard work or jumping on a mini-trampoline.

Together, we toggle my thinly veiled personal questions along with your posts, tweets, and emails – with heartfelt, absurd, and liberal Christian advice from my Mom.
Yup. You can submit questions.
The web series is pretty self-explanatory, but one of its biggest strengths is how laser-focused it is. The longest one clocks in at 1:27, and they each start with the same setup: Bamford poses a question to her mom, who, of course, she also plays. The question is discussed, though rarely actually answered, and we learn a little bit more, perhaps, about why Bamford turned out the way she is. It takes the pressure off the answers having to be funny in and of themselves, because there's a relationship being explored and Bamford herself can snipe at the concept by sarcastically saying, "Thanks mom, that was a really good answer."
New episodes will be released every Thursday on MyDamnChannel.
You can subscribe to the series here, but if you want a little taste, enjoy the following video to learn more about sex:
What's your favorite Maria Bamford character? Tell us in the comments below or on Facebook and Twitter.