"Man of Steel" new images reveal Christopher Meloni and more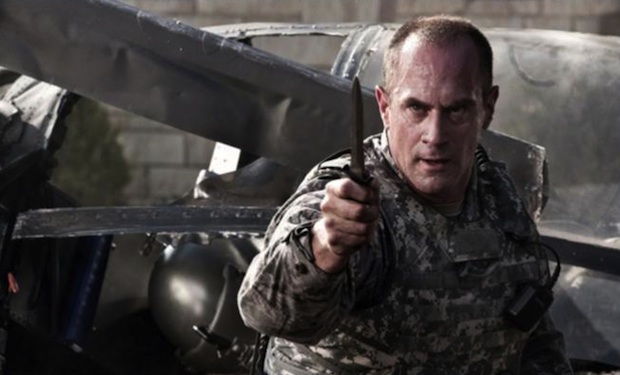 Posted by Terri Schwartz on
A slew of new "Man of Steel" promotional images have hit the web to educate viewers on the characters in the upcoming superhero film in anticipation of its release.
The new stills, which can be seen over on Comic Book Movie, give relatively spoiler-free details about the movie's characters, including Martha Kent, Lara Lor-Van, Colonel Hardy, Perry White, Jonathan Kent, Jor-El, Lois Lane and General Zod. The descriptions include information like why Zod heads to Earth.
"Once Krypton was destroyed, General Zod, a warrior born from generations of warriors before him, led a small band of surviving Kryptonians in search of a new home and in the process discovered a planet called Earth and a man once known as Kal-El," the description reads.
Meanwhile there's Christopher Meloni's Colonel Hardy, who is described as "a true military hero with a fearless demeanor who is skilled in all areas of combat."
"Man of Steel" stars Russell Crowe, Cavill, Amy Adams, Michael Shannon, Kevin Costner, Diane Lane and Laurence Fishburne. It is due in theaters on June 14, 2013 in IMAX and 3D. Here's its official synopsis:
A young boy learns that he has extraordinary powers and is not of this Earth. As a young man he journeys to discover where he came from and what he was sent here to do. But the hero in him must emerge if he is to save the world from annihilation and become the symbol of hope for all mankind.
Do you think that we are getting too much "Man of Steel" promotion in anticipation of its release? Tell us in the comments section below or on Facebook and Twitter.