Luke Evans talks about his role in "The Crow"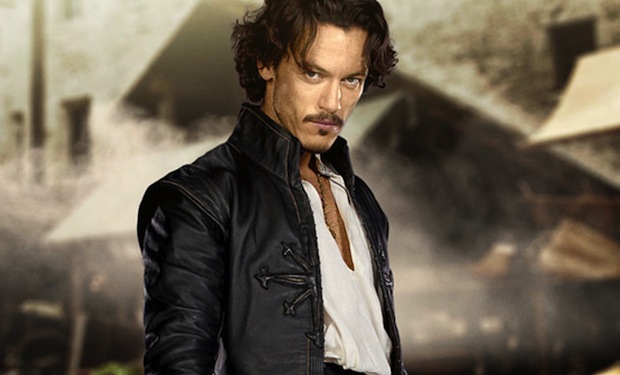 Posted by Terri Schwartz on
Luke Evans' deal to star in "The Crow" remake might not be completely official, but he's talking about it like it is. While promoting his upcoming film "Fast & Furious 6," Evans spoke about what drew him to the upcoming reboot and what his role will be.
"['The Crow'] was a very poignant film from my childhood, which I remember vividly," Evans told Collider. "The soundtrack, also. It was such a solid performance that Brandon Lee gave. It was a very tragic end for somebody that probably would have had a very promising career."
As for who he'll play in the upcoming movie, Evans said, "I'm Eric Draven. I'm the same character. Obviously, he's been refreshed and brought up to date. We're reimagining it to a certain extent, but the story and the plot is mostly the same."
Previously actors like Tom Hiddleston and Alexander Skarsgard had reportedly been in contention for the role, but it ultimately went to Evans. He is said to have been the first choice for the part originally, though his schedule was too busy at the time.
"Before the Fall" director F. Javier Gutierrez is slated to helm "The Crow." The latest writer on the project is "Warrior's" Cliff Dorfman. "The Crow" is based on James O'Barr's comic book series of the same name, which was already adapted into a series of films. According to Relativity Media, the upcoming reboot looks to offer yet another gritty take on the story of Eric Draven, a man who returns from the grave to avenge the murder of his wife.
Do you think Evans is a good pick for "The Crow"? Tell us in the comments section below or on Facebook and Twitter.