See a hip, long-haired Larry David in "Clear History" teaser trailer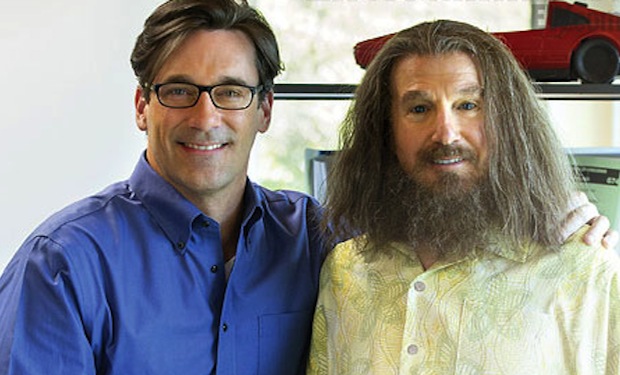 Posted by Terri Schwartz on
Greg Mottola brought together quite an impressive cast for his new HBO original movie, "Clear History." A teaser trailer for the flick has hit the web that plays up just what a great lineup of stars the movie has.
Starring Larry David, Jon Hamm, Bill Hader, Michael Keaton, Danny McBride, Eva Mendes, Kate Hudson and Amy Ryan, "Clear History" follows David as "Nathan, a hipster marketing exec who sells all his shares at a start-up over a fight with his boss (Hamm), only to miss out on billions when the company's new product — an electric car — becomes a smashing success." The film takes place 10 years after that event.
"It ruins his life," Mottola told Entertainment Weekly.
Mottola based the idea for "Clear History" off of the problems an Apple employee faced in Walter Isaacson's Steve Jobs biopic. With his impressive cast of comedic stars, Mottola opted to have "Clear History" be largely improvised.
"It's all about capturing spontaneity," he said. "The lightning in a bottle stuff that if you have really fun people happens more than you expect."
Best known for his high school comedies "Superbad" and "Adventureland," Mottola recently directed three episodes of HBO's "The Newsroom." It's nice to see him transitioning into more adult fare with this movie. "Clear History" premieres on HBO in August.
What did you think of this teaser for "Clear History"? Will you tune in for the movie? Tell us in the comments section below or on Facebook and Twitter.