Kristen Wiig charms in new comedy "Girl Most Likely"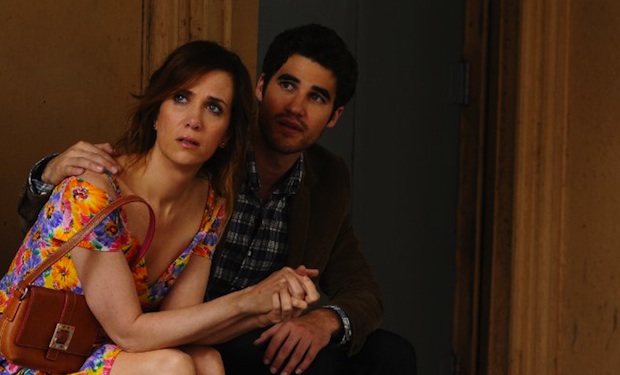 Posted by Terri Schwartz on
Kristen Wiig's upcoming summer comedy might have a new name, but it's still got the same crazy spirit that excited us when it was first announced. A trailer for "Girl Most Likely," formerly "Imogene," has been released, and it promises even more dysfunction in Wiig's character's future than in "Bridesmaids."
The movie debuted in 2012, and Lionsgate bought the movie after its Toronto International Film Festival premiere in September. The film follows a woman named Imogene who suffers a mental breakdown and is forced to live with her mother. That proves easier said than done because her mother is immature and a gambling addict, and has rented out Imogene's room to a 20-something.
Wiig plays the lead character, while Annette Bening plays her mother Zelda, Matt Dillon plays Zelda's lying boyfriend "George Bush" and Darren Criss plays the 20-something who lives in Imogene's room, Lee. Also in the film are Natasha Lyonne and Christopher Fitzgerald.
Criss had his big breakout in "Glee," and it seems like he plays a very different kind of character here. Considering what an impressive job he's done in Ryan Murphy's musical comedy series, it's exciting to see what he can bring to a Kristen Wiig project. Wiig and Bening look like they play off one another wonderfully, and it's exciting to see Dillon once again in a comedic role.
Directed by Shari Springer Berman and Robert Pulcini, "Girl Most Likely" is due in theaters on July 19.
What did you think of this trailer? Tell us in the comments section below or on Facebook and Twitter.