"Jurassic Park 4" director Colin Trevorrow reveals behind-the-scenes image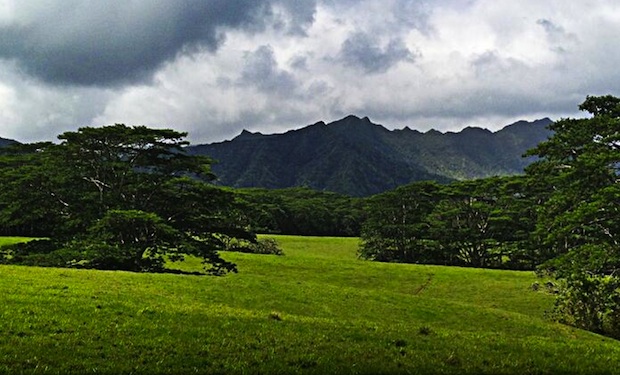 Posted by Terri Schwartz on
"Jurassic Park 4" director Colin Trevorrow has taken to Twitter to offer fans an early look at the upcoming movie. It's still in pre-production right now, but the photo should be enough to get fans excited about the new film.
The image comes from a scouting mission Trevorrow's team did around a Caribbean island. If the scenery looks familiar, it's because it's because Trevorrow is planning to recreate Isla Nublar, the location where the first "Jurassic Park" was set. It seems like the new movie will be returning to the "Jurassic Park" series' origins, instead of returning to the setting of "The Lost World" and "Jurassic Park III," Isla Sorna.
Trevorrow has been a big defender of "Jurassic Park 4" on Twitter, giving fans teases of the film and also saying why he hasn't been giving away any spoilers. When asked how he would define whether or not the movie is successful, he tweeted, "I'd want people to feel like it's the last day of 6th grade again."
Rick Jaffa and Amanda Silver penned the "Jurassic Park 4" script, and Frank Marshall and Patrick Crowley are producing with Steven Spielberg executive producing. Trevorrow was announced as director in March. The plot of the movie has not yet been released, though it is due in theaters on June 13, 2014. When IFC asked former star Laura Dern if she'd be interested to return for the new movie, she said, "We'll see what they do."
What are your thoughts about "Jurassic Park 4"? Tell us in the comments section below or on Facebook and Twitter.