Joseph Gordon-Levitt balances babes with porn in "Don Jon" trailer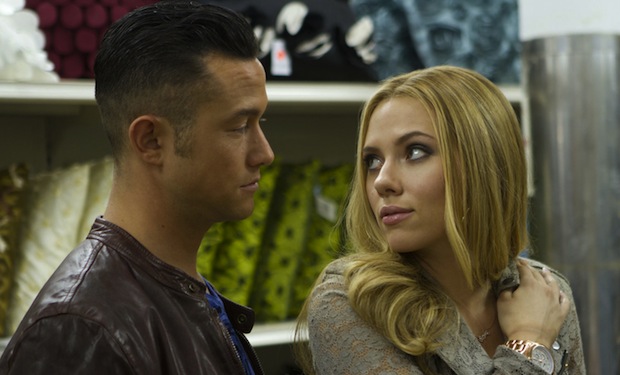 Posted by Terri Schwartz on
Get ready for some good vibrations, courtesy of Joseph Gordon-Levitt. The trailer for his directorial debut, "Don Jon," has hit the web, and it promises a lot of fun from a man who is increasingly becoming one of our favorite people in Hollywood.
Starring Gordon-Levitt and Scarlett Johansson, "Don Jon" takes a look into the preconceived notions men and women have of the opposite sex. While Jon is biased by the women he sees in porn, Johansson's Barbara believes true love is what she sees in her romantic comedies. Based on early reviews of the film, "Don Jon" digs into the way peoples' perceptions of their ideal mate can blind them to reality.
In addition to Gordon-Levitt and Johansson, "Don Jon" stars Julianne Moore, Tony Danza, Brie Larson and Rob Brown and features cameos by Anne Hathaway and Channing Tatum. The film premiered at the 2013 Sundance Film Festival. It's due in theaters on October 18. Here's the official synopsis:
In his directorial debut, writer-director Joseph Gordon-Levitt also stars as Jon Martello — a New Jersey guy who loves his family, his friends, his church… and his porn. When he meets Barbara Sugarman (Scarlett Johansson), a perfect "dime" with an infatuation with romantic Hollywood movies, they struggle to find happiness while wrestling with their respective ideals of what the opposite sex should be.
What did you think of this trailer for "Don Jon"? Tell us in the comments section below or on Facebook and Twitter.