John Carpenter wants to direct the "Dead Space" movie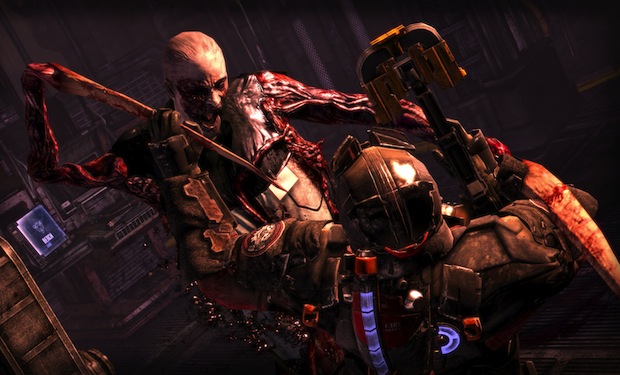 Posted by Terri Schwartz on
A "Dead Space" film has been in the works for years, but so far no forward momentum has been made on the project. But as video game properties are getting their rights snapped up left and right, it could be that EA is looking to move forward on adapting the horror video game once again.
Well, if they're looking for a director, they should stop now. "Halloween" and "The Thing" helmer John Carpenter has stepped forward to let the world know that if a "Dead Space" movie is up for grabs then he would like to take it.
"You know it's great. The first game was more — I guess it was like 'Alien' — but not quite. It was a little different than that," Carpenter told Game Informer (via IGN). "I maintain that 'Dead Space' would just make a great movie because you have these people coming onto an abandoned, shut-down space ship and they have to start it up and something's on board. It's just great stuff. I would love to make 'Dead Space' [into a film], I'll tell you that right now. That one is ready-made."
Considering Carpenter is a horror legend and a big video game fan, it would be a great match to have him tackle "Dead Space." Granted, his recent films haven't been massive successes and his career has slowed down a lot over the past decade, but as long as "Dead Space" has a solid script, we bet a John Carpenter-directed movie would be amazing. EA, are you taking notice?
Would you like to see Carpenter direct a "Dead Space" movie? Tell us in the comments section below or on Facebook and Twitter.