Jessica Alba brings "Street Fighter" to Instagram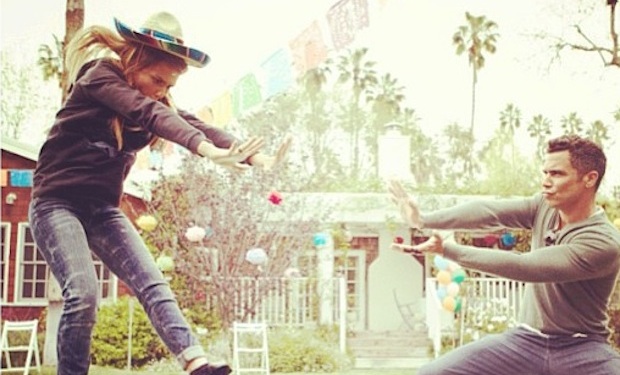 Posted by Terri Schwartz on
Jessica Alba just earned some major cool points. The actress and self-proclaimed nerd-lover has uploaded a series of "Street Fighter"-themed photos to her Instagram account to contribute to one of the most awesome video game memes we've seen around the web.
The >images, which can be seen below, show Alba, her husband Cash Warren and a handful of their friends posing in "Street Fighter" action poses like they were in the game. All of the images are appropriately hashtagged "hadouken," the special attack used by several "Street Fighter" characters. If only they had been able to Photoshop the fireball in…
The "Street Fighter" franchise celebrated its 25th anniversary in 2012. There have been 14 versions of the popular fighting game series released, the most recent being "Street Fighter X Mega Man" in December 2012. The best-selling game in the series is "Street Fighter II," which has made over $1.5 billion worldwide. A "Street Fighter" feature film was released in 1994, and a television series is reportedly in the works.
What do you think of Alba's "Street Fighter" poses? Tell us in the comments section below or on Facebook and Twitter.