J.J. Abrams thinks John Williams will compose "Star Wars: Episode VII"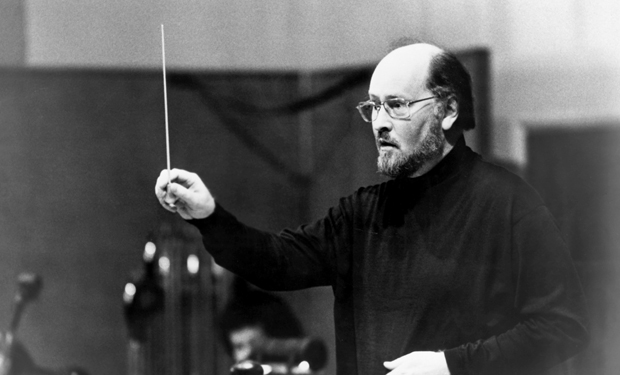 Posted by Terri Schwartz on
Good news, "Star Wars" fans: John Williams will like be returning to score "Star Wars: Episode VII." Though his involvement hasn't been officially announced, director J.J. Abrams seems hopeful Williams will be back.
"For 'Star Wars,' it's very early days, but I believe that, going forward, John Williams will be doing that film, because he was there long before I was," Abrams said at a press conference in Berlin for "Star Trek Into Darkness."
There had been some speculation that Abrams might bring his longtime collaborator Michael Giacchino on to score "Episode VII" instead of Williams, but the director squashed that rumor pretty definitively. Though Giacchino won't be scoring "Star Wars," Abrams still sung his praises for those in attendance.
"Michael Giacchino is an incredible composer, who I was lucky enough to begin working with on 'Alias,'" Abrams said. "He's truly one of the most influential members of our crew, and I think this ['Star Trek Into Darkness'] score, he really outdid himself."
Williams previously opened up about his hoped-for return to the "Star Wars" franchise.
"Neither I, nor George, nor anyone else involved thought this would go far or in a few years there would be a sequel and I'd have to revisit the themes…and years later another trilogy," he said. "Now we're hearing of a new set of movies coming in 2015, 2016…so I need to make sure I'm still ready to go in a few years for what I hope would be continued work with George."
"Star Wars: Episode VII" is slated for a summer 2015 release, with "Episode VIII" coming out in summer 2017 and "Episode IX" hitting theaters in summer 2019. Meanwhile, two "Star Wars" spinoffs will come out in the summers between them, with one hitting theaters in 2016 and the other in 2018. "Star Trek Into Darkness" is due in theaters on May 17.
Would you like to see Williams return for "Star Wars: Episode VII"? Tell us in the comments section below or on Facebook and Twitter.