Grumpy cat meme to be made into a feature film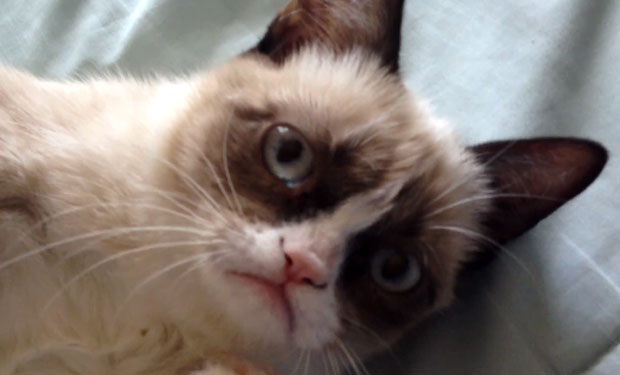 Posted by David Wolinsky on
Hey, if "Angry Birds" can get its own TV show, why can't that scowling feline you've seen on the Internet get the full Hollywood treatment? Unless there's more high-level analysis going on here, that's probably the extent of the thinking production company Broken Road is using here in talks with the cat's manager.
Yes, the cat has managers.
"This started off as a picture of a cat, but rare is an image that evokes that much comedy," Todd Garner of Broken Road told The Guardian. "We think we can build a big family comedy around this character."
More specifically, is being imagined as a "Garfield-style feature film… [where the cat] will be given the power of speech."
There are many obvious jokes here about this whole thing, but I'll resist making any of them in fear of it being taken away from me and being turned into a feature film without my knowledge or involvement.
What meme would you like to see as a movie? Tell us in the comments below or on Facebook and Twitter.