"Gravity" trailer arrives with George Clooney and Sandra Bullock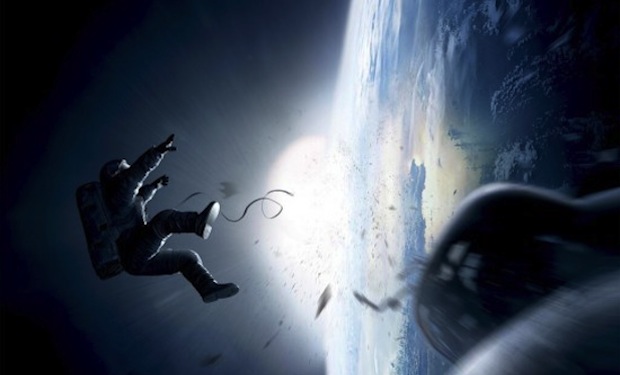 Posted by Terri Schwartz on
It looks like the next film from Alfonso Cuaron, the man behind movies like "Y Tu Mama Tambien," "Children of Men" and "Harry Potter and the Prisoner of Azkaban," will be his most impressive yet. The trailer for "Gravity" has dropped and it looks absolutely breathtaking.
Clearly the emphasis is on "Gravity's" visual effects here instead of its acting, but considering the film only has two leads, they is expected to be fantastic as well. Tapping talents like Sandra Bullock and George Clooney for this film was no small feat, and it looks as though it's paid off.
Bullock and Clooney are "Gravity's" only two leads. Cuaron directs off a script he co-wrote. The movie is due in theaters on October 4. Here's the official plot synopsis.
Sandra Bullock plays Dr. Ryan Stone, a brilliant medical engineer on her first shuttle mission, with veteran astronaut Matt Kowalsky (George Clooney) in command of his last flight before retiring. But on a seemingly routine spacewalk, disaster strikes. The shuttle is destroyed, leaving Stone and Kowalsky completely alone–tethered to nothing but each other and spiraling out into the blackness. The deafening silence tells them they have lost any link to Earth…and any chance for rescue. As fear turns to panic, every gulp of air eats away at what little oxygen is left. But the only way home may be to go further out into the terrifying expanse of space.
What did you think of this "Gravity" trailer? Tell us in the comments section below or on Facebook and Twitter.