Eugene Mirman pranks Samuel L. Jackson for charity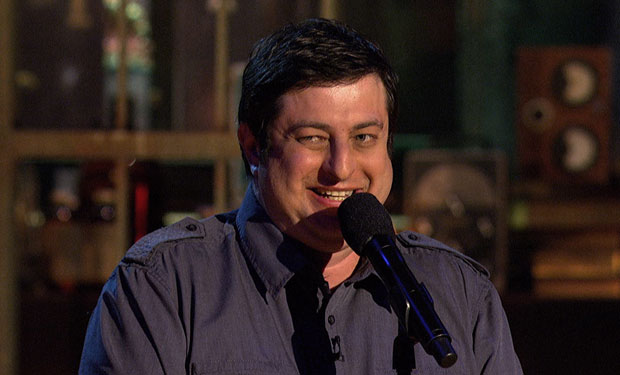 Posted by David Wolinsky on
So, Samuel L. Jackson hopped onto Reddit Wednesday afternoon and announced that he'll record the most upvoted 300-word monologue. He explained he's doing this to benefit one of his favorite non-profits, Alzheimer's Society ("as my family have been unfortunate enough to have been affected by the disease"), and that he's holding a contest for all participants to to win a trip to the UK to have lunch with him if they make a small donation.
Before we get to the silliness this provoked, if you are interested in lunching with Samuel L., you can read more here. If you're still fence-ish, Jackson says he'll "also sign a beloved Kangol hat and mail it to anyone that donates $200 or more!"
Anyway, the Internet is full of pranksters and comedian Eugene Mirman is indeed one of them. One of his most famous routines is describing how Delta Airlines became one of his most hated enemies — he used to close his shows with it and then circulate already-addressed postcards to the airlines he'd written railing on them for losing his luggage. So, it makes sense that he swooped in and posted this lusty monologue, that's indeed worthy of the bard himself.:
God, I'm so sleepy. My elbow hurts. My knees are bruised. I've been up for hours trying to literally fill her p*ssy with cream cheese. Why? I don't know. Started as a joke and then a dare. We were all drunk and I think I ate a pot-scone, and then — BAM! — "Fill my p*ssy with cream cheese! I f*cking dare you!" I'm sure of two things — she's got balls and also, she does not actually have balls. But it's not even f*cking real cream cheese. She's vegan (and actually, a really, really great singer-songwriter). So, it's actually tofu cream cheese with scallions or some-sh*t. Can't even believe we found some down here. Whatever.

I'll be honest, for the first five minutes it was actually a pretty neat-o thing to get to do. Still, now, hours later, how is there still room for more cream cheese? I'm pretty sure her p*ssy is eating it! Ha! Who would've thought that a month after a coordinated terrorist strike on most of the world's nuclear reactors, I'd be in some bunker in Amherst, MA with a bunch of 20-somethings, drinking, doing dumb dares, and waiting to see if the world was still around?

I didn't really play Truth or Dare growing up — once when I was 16, I had my first kiss, and then 30 years later on a flight from Newark to LA when some guy from Cold Play dared me to yell at him until he sh*t himself. 4 minutes 58 seconds. I'm a scary motherf*cker.

It's funny, down here, I've had the time to work on lots of projects I never had a chance to — I built a blowjob glove that works in the dark and re-recorded R.E.M.'s Automatic For the People with more swears. Goodnight, friend. I f*cking love you.
Hey, it's for a good cause.
You can read the full thread (and upvote the post) here.
Does Eugene Mirman deserve to win? Tell us in the comments below or on Facebook and Twitter.