"Dawn of the Planet of the Apes" gets an official synopsis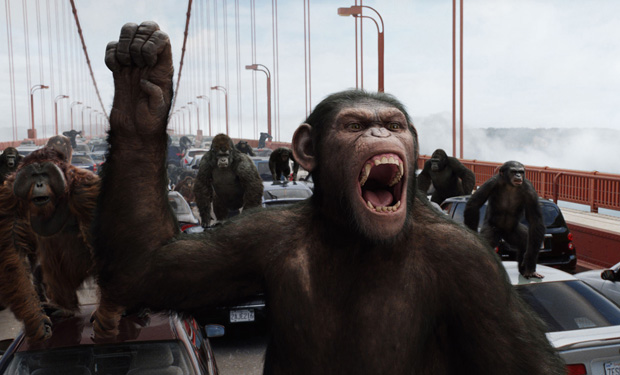 Posted by Terri Schwartz on
After years of preparation, 20th Century Fox has now officially announced that filming has begun on "Dawn of the Planet of the Apes." In addition to that exciting news, the studio has also rolled out an official synopsis for the film. It reads:
A growing nation of genetically evolved apes led by Caesar is threatened by a band of human survivors of the devastating virus unleashed a decade earlier. They reach a fragile peace, but it proves short-lived, as both sides are brought to the brink of a war that will determine who will emerge as Earth's dominant species.
The studio's press release announcement reveals that a couple of additional actors have joined the movie's cast. Toby Kebbell and Enrique Murcianao will portray undisclosed characters. They'll join Andy Serkis, Jason Clarke, Judy Greer, Keri Russell, Gary Oldman and Kodi Smit-Mcphee. Oldman plays Dreyfus, the leader of the human colony. There is also a group of scientists who will be at the center of the story.
Matt Reeves took over directing duties for "Dawn" from "Rise of the Planet of the Apes<" directorRupert Wyatt. Matt Bomback rewrote Rick Jaffa and Amanda Silver's original script. The film is due in theaters on May 23, 2014.
Are you looking forward to "Dawn of the Planet of the Apes"? Tell us in the comments section below or on Facebook and Twitter.