BuzzFeed on 25 Important Life Lessons We Learned From The Bluths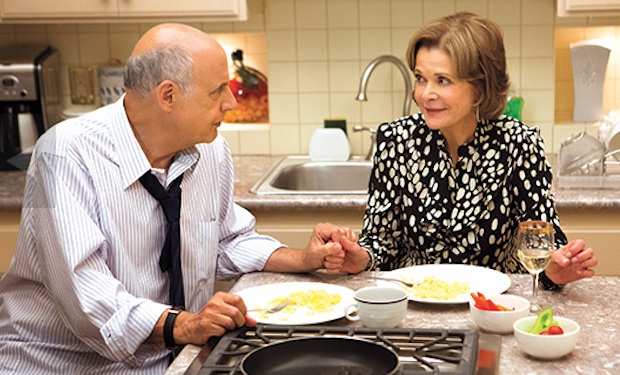 Posted by Melissa Locker on
On this Saturday's Buzzfeed Block (you remember the Buzzfeed Block our collaboration with Buzzfeed where they curate a list and we pair it with a movie) we are going all in on "Arrested Development." Before Netflix releases new episodes of the Bluth family's adventures, we are showing all three seasons of "Arrested Development" back-to-back-to-back in a marathon that kicks off at 6 a.m. ET on Saturday. When we say we are doing a marathon, we mean it, too. We are running all 53 episodes, every single moment of Bluth family dysfunction from Seasons 1, 2 and 3 back-to-back.
video player loading
.
.
.
As fans of the show know, the Bluth family has a lot of quirks, but in those idiosyncrasies and eccentricities lie the secrets to real happiness or at least good fun. To celebrate the return of "Arrested Development" as well as to help kick off our marathon, Buzzfeed compiled a list of 25 Important Life Lessons We Learned From The Bluths . Go check it out now and then tune in bright and early on Saturday morning (6 a.m. ET!) for our "Arrested Development" marathon, or tune in for the Buzzfeed Block of "Arrested Development" episodes kicking off at 9 p.m. ET and remember:
Want the latest news from IFC? Like us on Facebook and follow us on Twitter@IFC
Watch our "Arrested Development" Buzzfeed Block as part of our "Arrested Development" marathon starting Sat. May 25th from 9pm to 1am.