"Breaking Bad" Spanish-language remake coming in 2014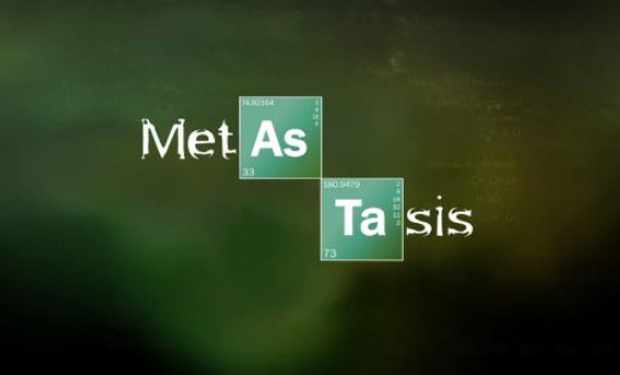 Posted by David Wolinsky on
The final season of "Breaking Bad" hasn't even aired yet, but it's already getting a remake en Español. Sony Pictures Television has confirmed that, indeed, a Spanish-language remake of the show, "Metástasis," will air on Univision's UniMas in the U.S. and throughout Latin America.
This is more than a little strange, since "Breaking Bad" partly takes place in Mexico and doesn't shy away from subtitled dialog even when stories unfold stateside. It's unclear how closely "Metástasis," will follow the AMC show's plot, but so far it doesn't sound all that different: It has the same core idea of an unassuming chemistry teacher diagnosed with terminal cancer turning to drug-making to provide for his family before his death.
In fact, the remake will be following many of the same naming conventions of the show's characters. The mostly Colombian cast includes Diego Trujillo ("El Capo") as Walter Blanco; Roberto Urbina ("Grey's Anatomy" and "The Mentalist") as Jose Miguel Rosas (Jesse); Julian Arango as Henry Navarro (Hank); and Sandra Reyes as Cielo (Skyler). According to Google Translate, "cielo" means "sky," "blanco" means "white," and "metástasis"  means "metastasis."
It's anyone's guess whether "Metástasis" will explore new terrain, but given that SPT has previously adapted shows like "Married… With Children" for Colombia and Israel, "Everybody Loves Raymond" in Russia and the Middle East, "I Dream of Jeannie" for India, and so and so on as almost picture-perfect recreations, it's unlikely too much wetwork will be done on the narrative. Who's to say, though!
But, hey, this just frees us up to speculate on what Walter Blanco will throw onto Cielo's roof instead of a pizza and, more importantly, what's Spanish for "Los Pollos Hermanos." My Google Translate trial expired before I could punch that one in. Que lástima.