Black Panther, Quicksilver and Scarlet Witch might join the Marvel Cinematic Universe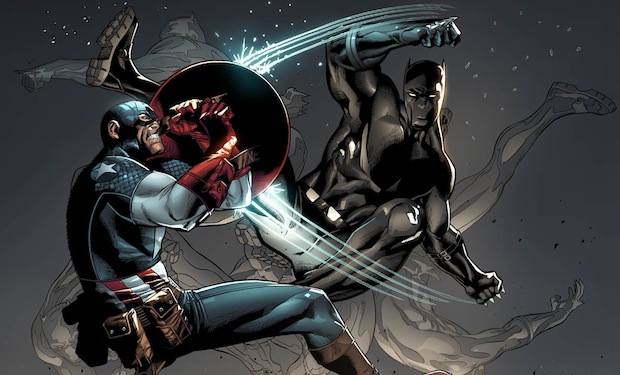 Posted by Terri Schwartz on
There's a lot of speculation about which Marvel characters will join the Marvel Cinematic Universe as we head into Phase Three, and it seems like three have been revealed.
The first is Black Panther, who has been a rumored member of the Avengers since Phase One days. Latino Review is reporting that "42" star Chadwick Boseman is at the top of Marvel's shortlist for the role, though he has yet to receive an offer. Other names rumored to be up for the role are Morris Chestnut and David Oyelowo. Chestnut seems to think Black Panther could make his first appearance in "The Avengers 2."
In other news, Entertainment Weekly has learned that the brother-sister duo Joss Whedon hopes to include in "The Avengers 2" could be Scarlet Witch and Quicksilver. Again it remains to be confirmed, but those two characters are ones that have been hinted at time and again in the past.
"We both have them," Marvel Studios president Kevin Feige told SuperHeroHype previously. "There's a specific arrangement with those two characters that would allow us to use them with 'Avengers,' but not discuss or reference their mutant or Magneto-related lineage. They can use them as mutants and as Magneto's relatives, but cannot have anything to do with 'The Avengers.'"
"The Avengers 2" is due in theaters on May 1, 2015. Joss Whedon is directing and writing it. So far no actors have been confirmed for the movie.
Would you like to see Black Panther, Quicksilver or Scarlet Witch in "The Avengers 2"? Tell us in the comments section below or on Facebook and Twitter.