Bill Hader is leaving "Saturday Night Live"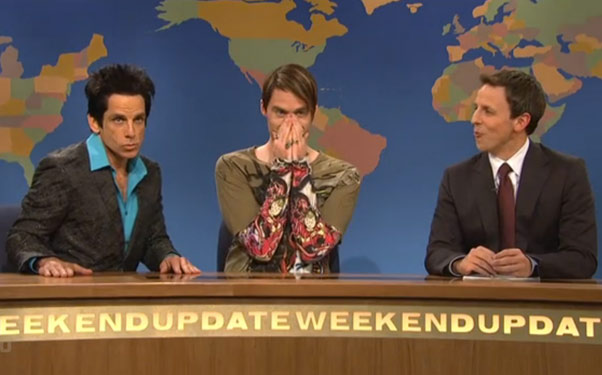 Posted by Terri Schwartz on
Sad news, "Saturday Night Live" fans: Bill Hader has officially announced that he's leaving the late night comedy show.
"It was a hard decision, but it has to happen at some point," he explained to The New York Times. "It got to a point where I said, 'Maybe it's just time to go.'"
Hader has been a cast member on "Saturday Night Live" since 2005, developing iconic characters like Stefon and Herb Welch. During the past eight years, Hader also created a career for himself on the big screen, and it seems as though he might be transitioning his focus entirely to film like many "SNL" alums have before him.
Up next, Hader is reportedly eying a role in the indie comedy "Lawless." The Hollywood Reporter has learned that he is in talks to star in the Jarrad Paul and Andrew Mogul film, which was formerly called "20-Year Itch." The project will be Paul and Mogul's directorial debut.
According to THR, "Lawless" follows "a high school reunion committee chairman in Middle America, still searching for acceptance, who has to do whatever it takes to get the most popular guy from high school to show up to their 20th reunion. Unfortunately, that guy is now an actor in commercials, so the committee chairman flies to L.A. and finds himself in the arcane world of celebrities." The film is expected start shooting in Atlanta over the summer.
Hader's other best film roles include "Adventureland," "Superbad" and "Men in Black 3." It will be nice to see him transition into leading man roles, though we'll be sad to see him go on "SNL."
Are you surprised Hader is leaving "Saturday Night Live"? Tell us in the comments section below or on Facebook and Twitter.