Bill Hader dishes on Justin Bieber to Stern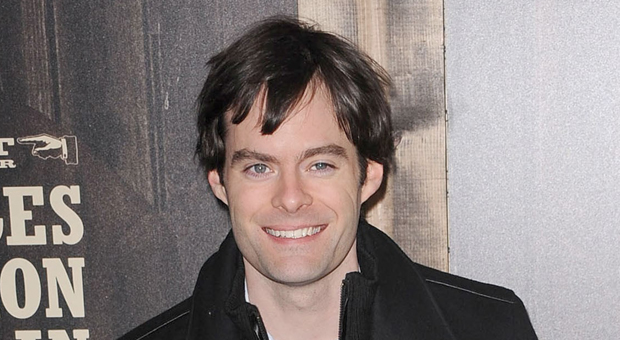 Posted by David Wolinsky on
The now-unemployed Bill Hader has left "Saturday Night Live" behind, and is already opening up with tell-all stories about his eight seasons on the long-running sketch show. Appearing on Howard Stern's "Howard 100" radio show, Hader let rip about a pair of musical guests — one who buys into his own hype, and another who doesn't. Considering he's talking about Justin Bieber and Justin Timberlake, it might surprise you what he has to say:
"Justin Bieber showed up with like 20 guys. And every time, backstage is a very small constructed place, he had a guy holding a slice of pizza, a guy holding a Diet Coke. You were trying to fight around all these people to get dressed. Timberlake, it was just him. He's a real class act, that guy."
As far as trash-talk and tell-all stories go, this is fairly lightweight and harmless, but still produces a pretty funny visual. A slice of pizza and a Diet Coke? Sounds like a tough entourage.
Hader's probably just bitter they didn't share their Capri Suns.
If you've got an hour to spare, here's the full interview. Hader also shares that Tom Brady used one of Lorne Michael's suits as toilet paper and that Gwyneth Paltrow was to blame for The Californians — he's in full-on claws-out mode!:
http://www.youtube.com/watch?feature=player_detailpage&v=TLOXQWDNqqM
What do you want to see next from Bill Hader? Tell us in the comments below or on Facebook and Twitter.