"Arrested Development" season 4 trailer released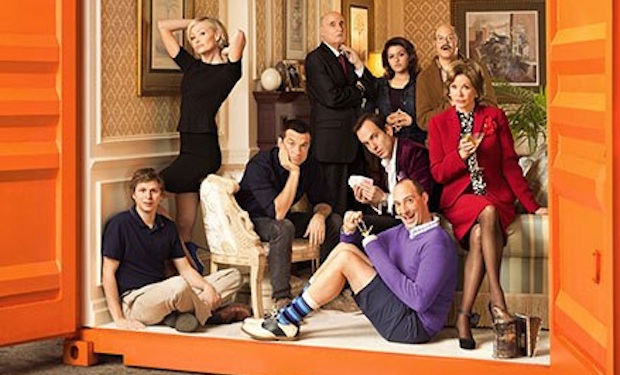 Posted by Terri Schwartz on
The final countdown is set in motion as the trailer for "Arrested Development's" fourth season has arrived.
It begins, surprisingly, with Michael arriving in Phoenix, a location he often threatened his family with during the many times he said he'd sever ties with the Bluths forever. Does this mean that he'll actually escape his family once and for all? Maybe, though it doesn't seem as though he has the best first impression of the city.
Not much else seems to have changed in the time since "Arrested Development" went off the air. Sure, everyone looks a bit older, but Buster is still addicted to juice, someone is still driving the stair car and George Michael still seems to have feelings for his not-cousin Maeby. As for that ostrich or why Kitty Sanchez is back, well, your guess is as good as ours.
Season four marks the return of original cast members like Jason Bateman, Will Arnett, Portia de Rossi and Jeffrey Tambor as well as recurring guest stars like Liza Minnelli, Henry Winkler, Judy Greer, Ben Stiller, Mae Whitman, Andy Richter, Ron Howard and Scott Baio. In addition, new actors like John Krasinski, Terry Crews, John Slattery, Conan O'Brien and the cast of "Workaholics" will make appearances as well. Star Jason Bateman and creator Mitch Hurwitz are hoping to follow season four with an "Arrested Development" movie.
What did you think of this season four trailer? Tell us in the comments section below or on Facebook and Twitter.