Arrested Development marathon on IFC this Saturday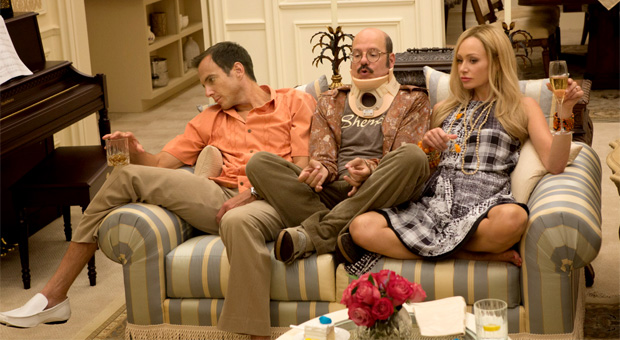 Posted by Melissa Locker on
A complete three-season marathon of "Arrested Development" on IFC on Saturday? We just blue ourselves in excitement.
Shut down the banana stand and drive the stairs home, because before Netflix releases the Kraken that is the much-awaited new episodes of "Arrested Development," we are running all 53 episodes from Seasons 1, 2 and 3 back-to-back. That means that diehard fans can take a shot whenever Michael (Jason Bateman) says "her?" like in the good old days, add lines to their Tobias Funke (David Cross) faves, follow Lucille's (Jessica Walters) dire straits and track Tobias and Lindsey's "trajectory of sadness" while catching up with the Bluths. The season 1, 2, and 3 marathon will introduce neophytes to the wonderfully dysfunctional world of the Bluth family from Maeby to Buster to George Michael and GOB.
For 26½ hours, beginning at 6 a.m. ET, lovers of great television comedy won't need to change the channel or move from their seats, so order in and move the toilet closer to the couch. Then on Sunday the 26th, when you're done catching up with the Bluths on IFC, there will be all new episodes of "Arrested Development" available for streaming on Netflix. WIN WIN. It's not a trick OR an illusion. All you have to do is tune in on Saturday at 6 a.m. ET for an "Arrested Development" marathon.
Watch the season four trailer now:
Want the latest news from IFC? Like us on Facebook and follow us on Twitter@IFC