"Arrested Development": Check out two Funke-licious new clips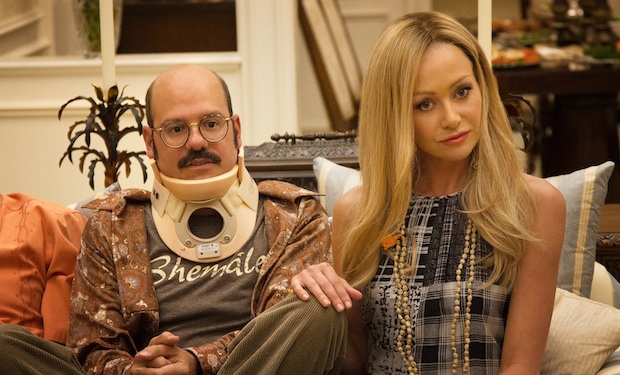 Posted by Terri Schwartz on
We aren't alone in loving Tobias Funke, and fortunately Netflix recognizes that. In the days after the "Arrested Development" season four trailer premiered online, two new clips loaded with a whole lot of Tobias Funke have made their way onto the web.
The first clip, which Portia de Rossi presented on "Late Night with Jimmy Fallon," shows Tobias and Lindsay Funke trying to buy a house from Ed Helms' guest star James, who previously appeared in the season two premiere, "The One Where Michael Leaves." Here they end up making a strong case for why they really shouldn't have a house: they have no money, no work ethic and even lie about having a child. It's nice to see some things never change.
The second video is less of a clip and more of a hilarious viral tease for the upcoming season. Ron Howard tweeted that he "just got a video reel from Dr. Tobias Funke at http://InsertMeAnywhere.biz . Anybody seen this guy? Inspiring Stuff." Words can't describe how fantastic it is.
"Arrested Development" season four marks the return of original cast members like Jason Bateman, Will Arnett, Portia de Rossi and Jeffrey Tambor as well as recurring guest stars like Liza Minnelli, Henry Winkler, Judy Greer, Ben Stiller, Mae Whitman, Andy Richter, Ron Howard and Scott Baio. In addition, new actors like John Krasinski, Terry Crews, John Slattery, Conan O'Brien and the cast of "Workaholics" will make appearances as well. Star Jason Bateman and creator Mitch Hurwitz are hoping to follow season four with an "Arrested Development" movie.
What do you think of these two new season four teases? Tell us in the comments section below or on Facebook and Twitter.