Arnold Schwarzenegger considering "The Toxic Avenger" remake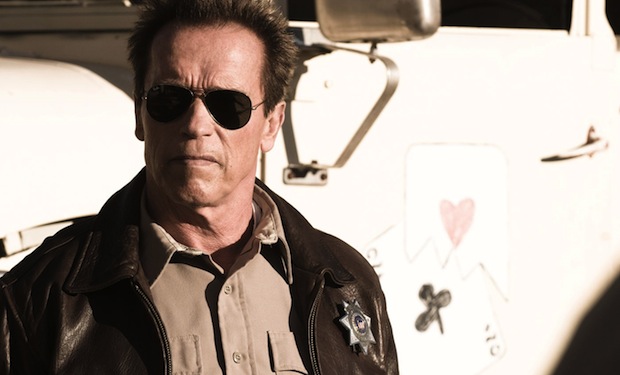 Posted by Terri Schwartz on
Arnold Schwarzenegger could add a remake of "The Toxic Avenger" to his long list of upcoming film projects. The movie is currently in pre-production and will be shopped around to buyers at the 2013 Cannes Film Festival.
International Film Trust announced the news that Schwarzenegger is in negotiations for the film in a press release. "The Toxic Avenger" is being written and directed by "Hot Tub Time Machine's" Steve Pink and is being produced by Akiva Goldsman, Richard Saperstein, Charlie Corwin, Stephen Kessler and Michael Benaroya.
This movie will be based on Lloyd Kaufman and Michael Herz' original 1984 action movie. That project went on to spawn three sequels, a TV cartoon and even a stage musical. Pink's remake of "The Toxic Avenger" will tell the tale of a high school student who gets dunked in a vat of toxic chemical waste and turns into a monster with incredible strength.
The titular role has not been cast yet, but Schwarzenegger would play a character named "the Exterminator." He is described by Coming Soon as "a former black ops agent who trains Toxie to use his powers for good." Together the Toxic Avenger and the Exterminator team up against the company behind the toxic waste and the creature they created.
"The Toxic Avenger" is just one of many films Schwarzenegger has in his docket. He also stars in "Escape Plan" and "Ten," and is reportedly attached to "Terminator 5," "The Legend of Conan" and "Triplets."
Would you like to see Schwarzenegger play the role of the Exterminator? Tell us in the comments section below or on Facebook and Twitter.