"Anchorman: The Legend Continues" trailer compares Ron Burgundy to Jesus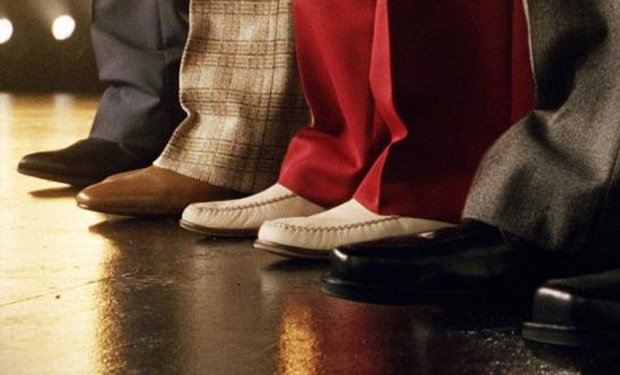 Posted by Terri Schwartz on
It's been too long since we last got a tease from "Anchorman: The Legend Continues." Fortunately a new teaser trailer has been released to get us hyped for the upcoming comedy. Though it doesn't include any footage from the movie, it is styled in the same way as the first "Anchorman" sequel teaser trailers which makes it a win in our books.
"Jesus. McCarther. Jay-Z. The great ones always return, and when they do, one thing's for sure: their hair will be perfect," the narrator says in the trailer. Fingers crossed that line actually makes it into the movie.
Choice quotes from the trailer include Champ Kind saying, "I've got liquor breath and I want to be your friend," while Brian Fantana quips, "I've got a new cologne. It's called venom. It's pretty much 100 percent snake venom." Brick Tamland, as usual, can barely get out anymore than "Happy Easter," but that's why we love him so much to begin with.
"Anchorman: The Legend Continues" stars Harrison Ford as a "legendary newscaster," Meagan Good as Ferrell's boss, Vince Vaughn as Wes Mantooth, Luke Wilson as Frank Vitchard and Kristen Wiig as Steve Carell's wife. Also joining the cast are Nicole Kidman, James Marsden, Greg Kinnear, Josh Lawson and Dylan Baker, while actors like Paul Rudd, David Koechner, Christina Applegate, Will Ferrell and Steve Carell are all returning. Ron Burgundy seemingly has a son in the upcoming project. "Anchorman: The Legend Continues" is due out on December 20, 2013.
Did you find this trailer funnier than the first one? Tell us in the comments section below or on Facebook and Twitter.